Blog
---
---
Posted by Marc Bowker on
As an action figure retailer, there isn't an easy answer to this question.
A few years ago, this wouldn't even be open to debate.
Hot Toys
was the clear winner when it came to collector figures. But
Sideshow
has made a lot of progress when it comes to the quality of their sixth scale figures.
A couple of recent examples are their Deadpool and Darth Vader sixth scale figures.
We had a Deadpool on display in the shop and it got a lot of attention from customers. The head sculpt, outfit and articulation were all excellent. And the number of accessories that it came with was outstanding. It also beat the Hot Toys Deadpool to market by about a year. This one got 4 out of 4 stars from my pal Michael Crawford.
I haven't seen the Sideshow Darth Vader out of the box, but Michael gave it 3.5 out of 4 stars. And he's been reviewing figures for more than 15 years. He knows his stuff.
So Sideshow is headed in the right direction, but is there anyone else that can challenge Hot Toys?
QMx is my answer.
QMx got off to a slow sixth scale start with their Firefly Malcolm Reynolds figure. It was OK, but nowhere near the quality of Hot Toys.
Then, they released the Star Trek: The Original Series Kirk and Spock figures. And it seemed like the playing field changed overnight.
Everyone loved Kirk and Spock. QMx even managed to produce arguably the best William Shatner Kirk sculpt ever! Crawford gave both figures 4 out of 4 stars.
QMx has since released their Dr. McCoy to rave reviews. And their first Star Trek: The Next Generation figure (Captain Picard) is due before Summer.
They also have the license for Firefly and Supernatural, so look for more collector figures from QMx soon.
Another contender is Chronicle Collectibles.
They had prototypes of their Jurassic Park/World and Conan the Barbarian sixth scale figures on display at the 2016 San Diego Comic Con. And they looked amazing! Unfortunately, none of those have been officially announced yet.
But, at the end of the day, Hot Toys is the 800 pound gorilla of sixth scale figures. They have a lock on the Marvel and Star Wars licenses for the foreseeable future. And some of the best sculptors in the business.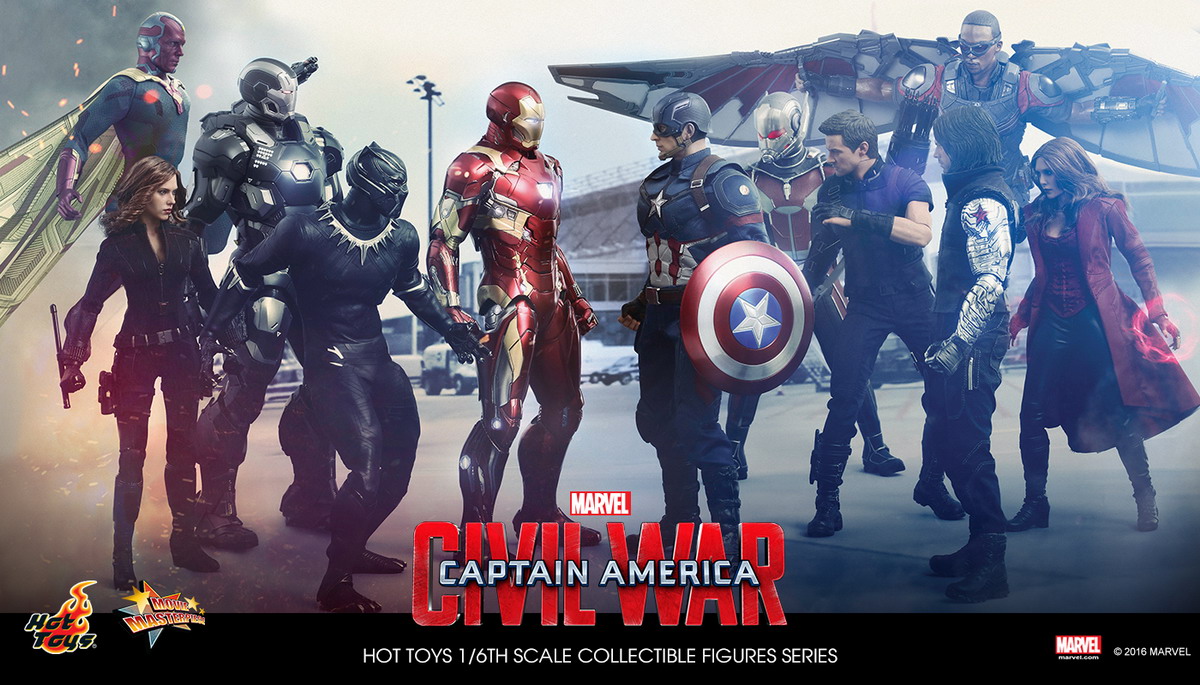 The important thing to remember is that you should buy what you like, regardless of the company that makes it.
Marvel Comics has released the first teaser trailer for Thor Ragnarok...and it rocks!Propelled by Led Zeppelin's 'Immigrant Song,' the trailer is action-packed and filled with glimpses of Hela (Cate Blanchett), Loki (Tom Hiddleston), the Grand Master (Jeff Goldblum) and Thor (Chris Hemsworth). Plus a surprise (well, not really) guest near the end.While Ragnarok doesn't appear [...]
What a great week for comics!Before Josh and I shoot the weekly video, we compare notes. And this week, we both enjoyed everything that we read!Here are the highlights:X-Men Gold #1 (Marc & Alex's pick of the week)Have you been missing the X-Men? Well, they're back!No Extraordinary.No All-New.Just the good old-fashioned X-Men.Great first issue by Marc Guggenheim [...]
Here at Alter Ego, we read a lot of comics books.And we want the world to know that comics are awesome, and they're for everybody.To help spread the word, we've put together a list of 100 of the best comic books that we've read. It's a great reference to keep on hand whether you're a [...]
Many Marvel Comics fans have been pretty unhappy with The House of Ideas lately. I know this because they've told me. And because my Marvel sales have been in free-fall for months.While I don't agree with all of the complaints that fans have made, I understand them.And it look like Marvel finally understands them, too.Secret Empire, a [...]
THE MIGHTY CAPTAIN MARVEL #1, written by New York Times best-selling author, Margaret Stohl (Black Widow: Forever Red, Black Widow: Red Vengeance), accompanied with outstanding art by Ramon Rosanas (The Astonishing Ant-Man), garnered international buzz and attention upon the announcement this past year. Marvel continues the excitement surrounding Marvel's celebrated high-flying former Air Force pilot [...]
As more comic shops and "news sites" report their Top 10's of 2016, we decided to share ours, too.Keep in mind that every comic book store is unique. What sells in a store in San Francisco or New York City, may not work in our rural midwestern city of Lima, Ohio.Our lists are based on [...]
Shop at Alter Ego Comics starting Monday, December 12th, for daily deals right up through Christmas Eve.Monday, December 12th: Earn double points on your purchaseTuesday, December 13th: BOGO 1/2 off on Indy trade paperbacksWednesday, December 14th: Get 10 free Reward Points with any purchase AND it's New Comic Book Day!Thursday, December 15th: BOGO 1/2 off [...]
This December, everyone's favorite space-faring rodent is getting GROUNDED! Today, Marvel is pleased to present your new look inside ROCKET RACCOON #1 – the new series from rising comic stars Matthew Rosenberg (Kingpin, Secret Warriors) and Jorge Coelho (The Haunted Mansion)! Rocket has found himself stuck in the very LAST place he wants to be – the [...]