Posted by Marc Bowker on 14th Jul 2017
No one wants a damaged package right?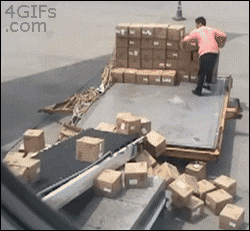 That's why we take extra steps to make sure that both the packaging and the contents inside get to you in mint condition.
The way that we pack has evolved over the years.
First, we used bags that we filled with air.
Then we used paper to fill in the spaces.
Finally, we were introduced to an awesome machine that crunches up three-ply paper that protects the top, bottom and all corners of the box.
We've been using this method for almost ten years and it has significantly reduced the number of damage claims.
Now, for the first time ever, we're taking you behind the scenes at Alter Ego Comics to see how we pack our boxes.
Enjoy!