Regular price
$180.00 USD
Regular price
Sale price
$180.00 USD
Unit price
per
Sale
Sold out
SKU:
910934
Availability:
In stock. Last one!
Share
View full details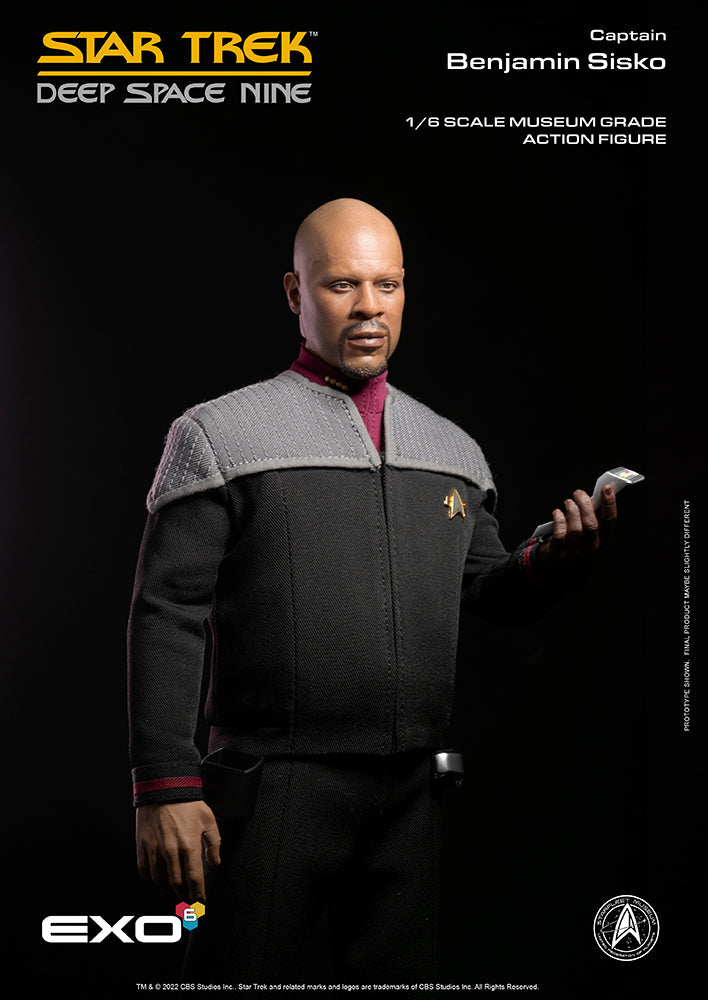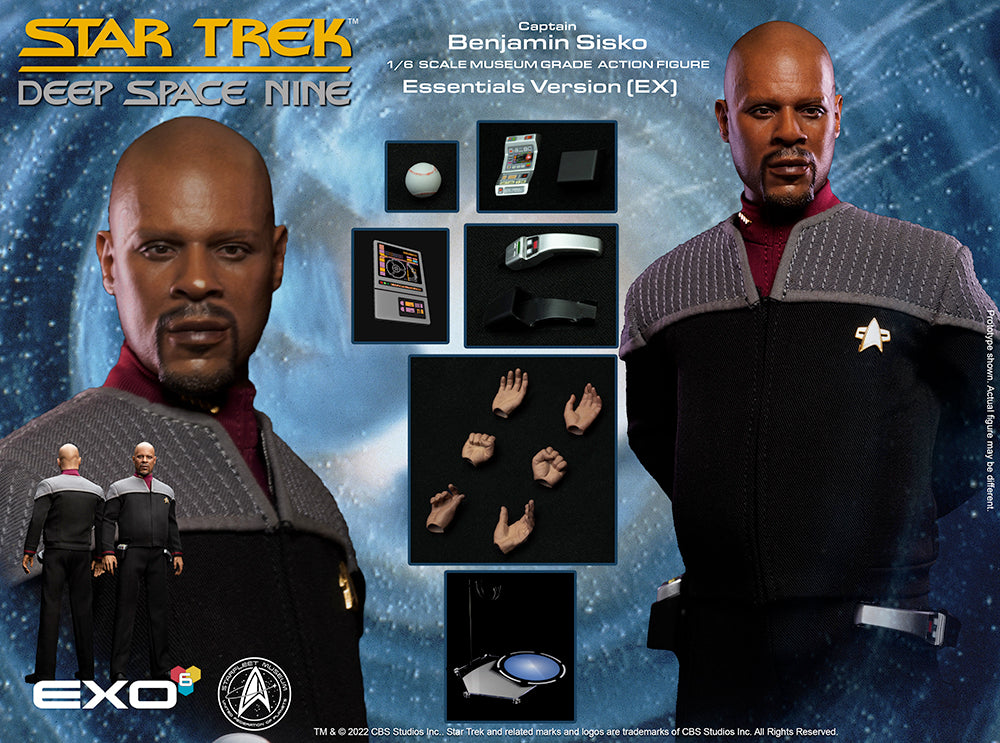 Description
EXO-6 is happy to bring fans another museum-quality 1/6 figure of the beloved Captains of Star Trek - Captain Benjamin Sisko, commanding officer of Deep Space Nine. Portrayed by the talented Avery Brooks, Captain Benjamin Sisko is one of the most complex characters to come out of Star Trek. He is the first war-time Captain to lead a series and is more morally ambiguous than the other captains.
This 1:6-scale figure presents Captain Sisko from Season 6 in exquisite detail. Standing approximately 12 inches tall this is an all-new body designed by EXO-6. He wears the later "movie" uniform, each element of the outfit authentically reproduced. The original portrait sculpt of Brooks has an authentic, hand-painted likeness.
The Essentials version of the Captain Benjamin Sisko Sixth Scale includes the figure with a highly-detailed recreation of his original costume.
The Captain Benjamin Sisko (Essentials Version) Sixth Scale Figure features:
Fully Articulated Body: More than 30 points of articulation allow the figure to be displayed in multiple dynamic poses, approximately 31 cm tall.

Realistic Portrait: Sisko's portrait is lovingly rendered by top artists, with an excellent likeness of Avery Brooks. Each head sculpt is specially hand-painted.

Starfleet Duty Uniform: Meticulously researched, this duty uniform matches the pattern and color of the original costume recreated in sixth scale.

Captain's Jacket: Sisko wears the duty uniform jacket that is permanently closed in the front.

Maroon Duty shirt: Worn under the Captain's jacket, this shirt does not open. Four Captain's pips are permanently affixed to the collar.

Duty trousers: Magnets are sewn into the pants so the holsters for the tricorder and phaser can be attached.

Boots: Soft plastic boots sculpted to match the cut and style of the original footwear.

Hands: A total of six interchangeable hands are included so he can be displayed holding his accessories.

Display Base: A hexagonal display base featuring the transporter pad will provide additional support for the figure. Two different inserts for the floor of the base can represent the transporter pad or the center of the transporter array.

Autograph card: An informational card that can used to get an autograph from the performer and displayed with your figure.
Equipment
Captain Sisko is outfitted with everything needed for a Star Fleet officer. He comes equipped with:

Type II hand phaser. The phaser can be worn in a black holster that magnetically attaches to his pants.

TR-590 Tricorder X: This standard tricorder can be opened or worn in a holster.

PADD (Personal Access Display Device): the data display device used onboard Deep Space Nine.

In addition to his Starfleet equipment Sisko also comes with:

Sisko's baseball – A reminder of his relationship to his son, the baseball became a symbol of great significance throughout the series