Regular price
$170.00 USD
Regular price
Sale price
$170.00 USD
Unit price
per
Sale
Sold out
A non-refundable deposit of $17.00 USD will be charged within one business day of placing your order.
SKU:
912269
Availability:
Shipping June-August 2023.
Share
View full details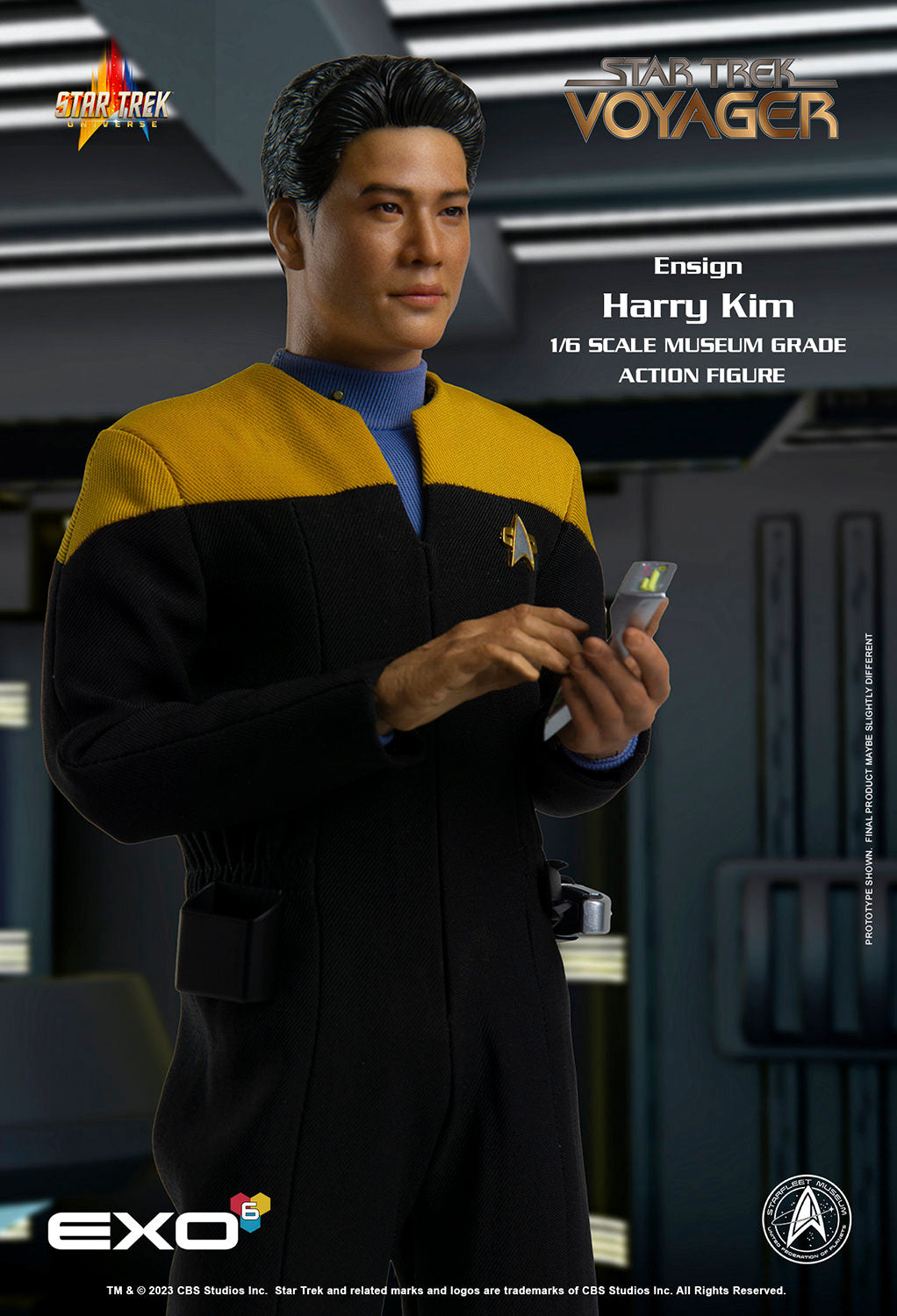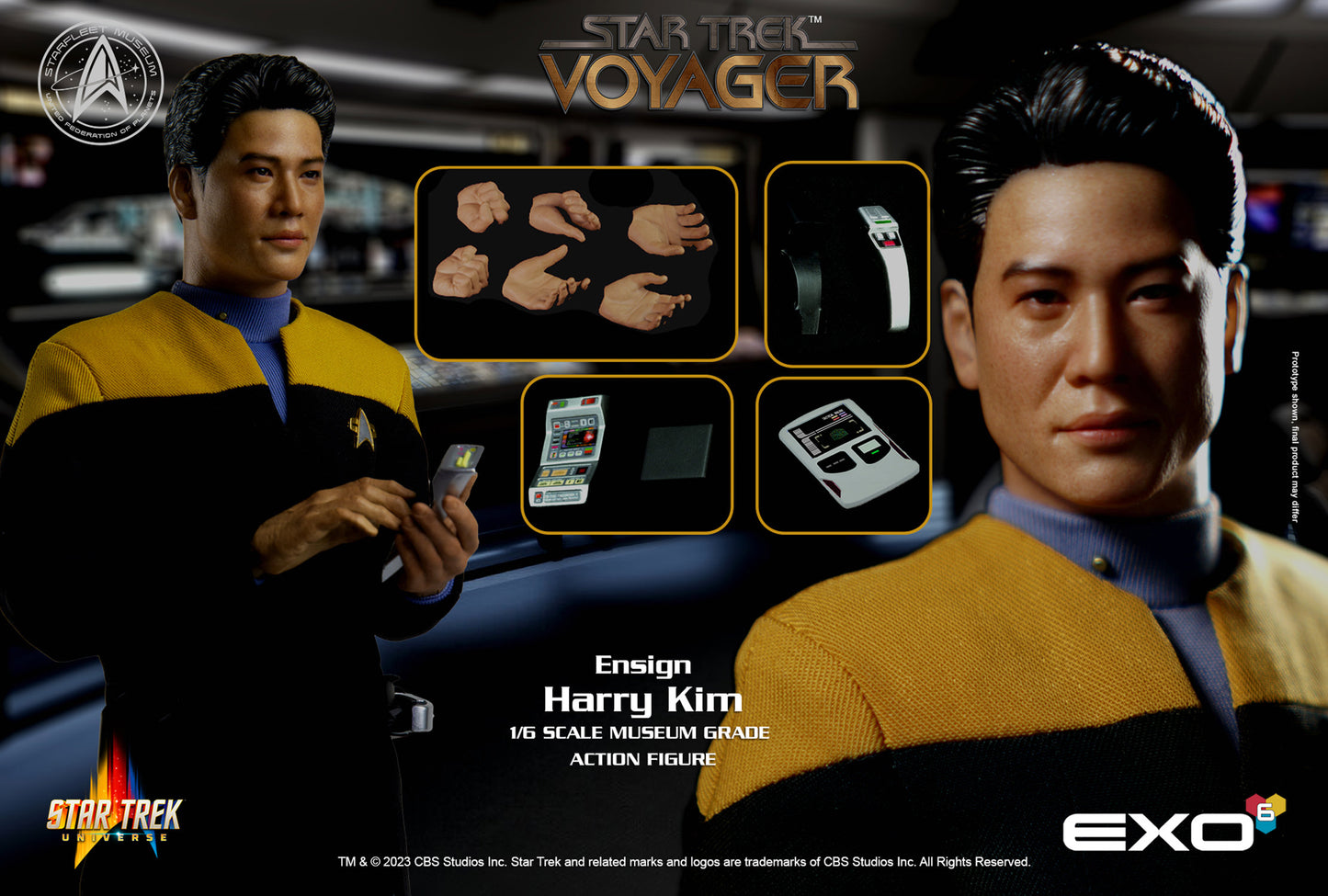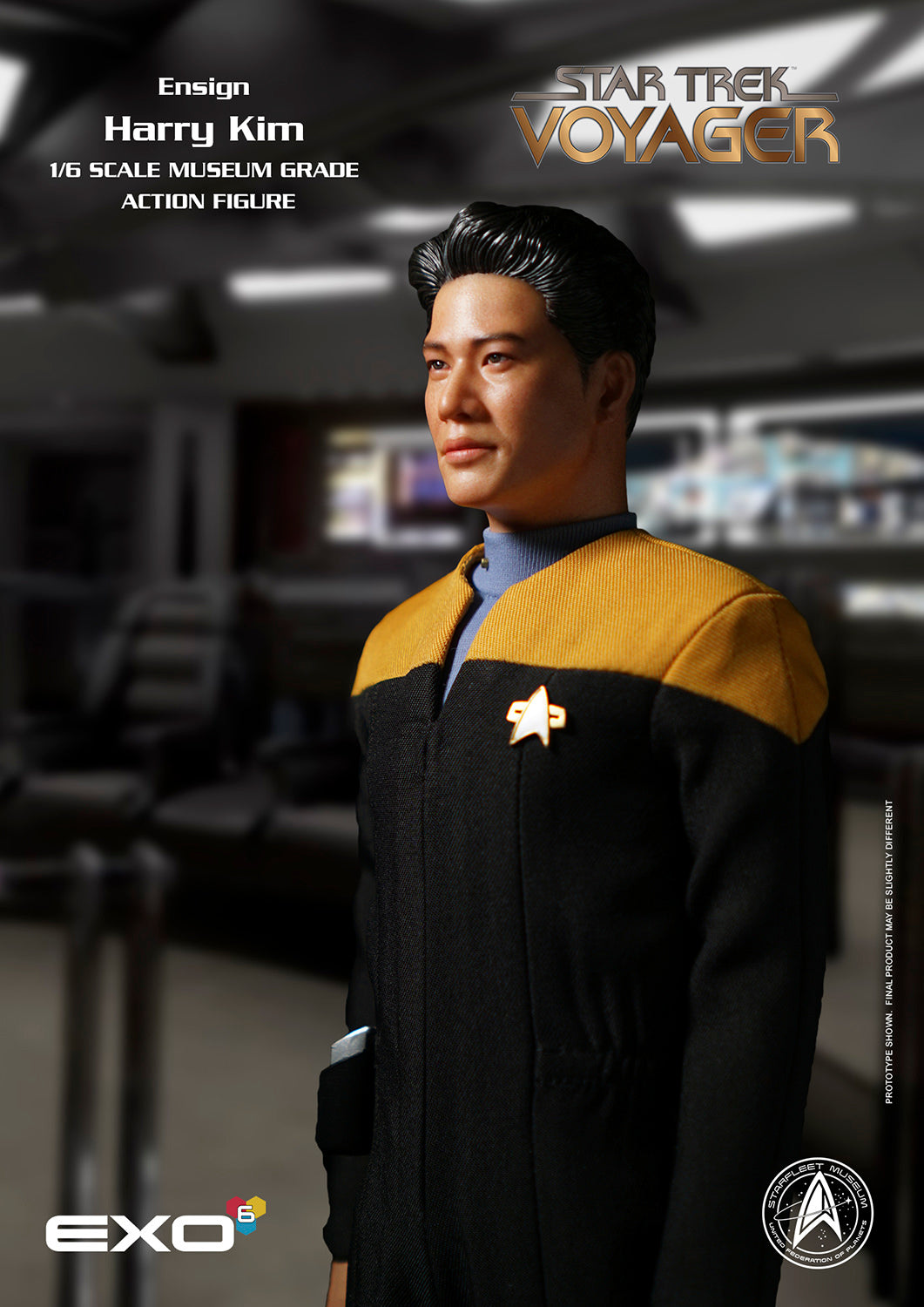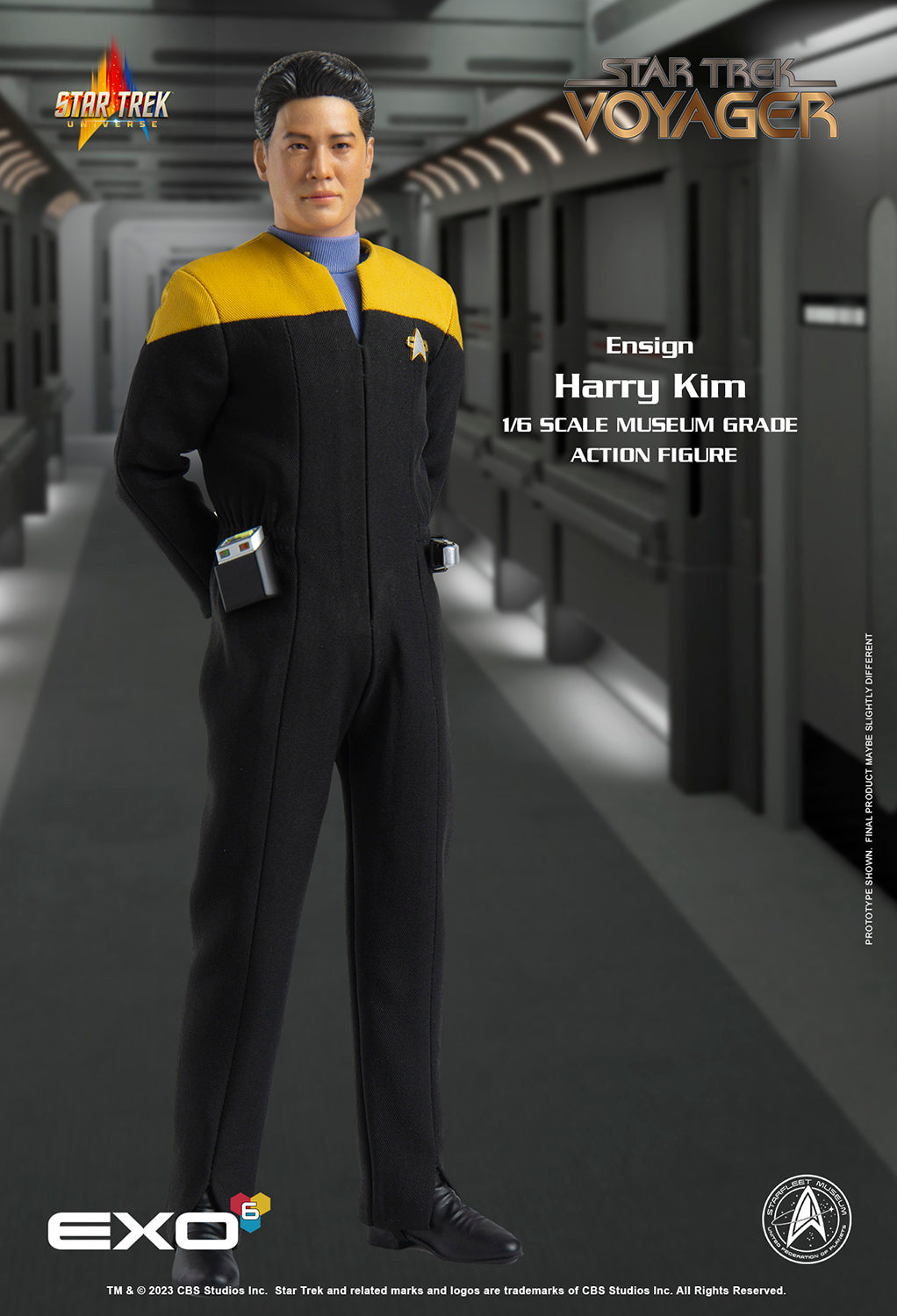 Description
Alter Ego and EXO-6 present the Ensign Harry Kim Sixth Scale Figure.
"Maybe it's not the destination that matters. Maybe it's the journey. If that journey takes a little longer, so we can do something we all believe in, I can't think of any place I'd rather be, or any people I'd rather be with.."
Eternal ensign Harry Kim served on Voyager as his first assignment after graduating Starfleet Academy. As a naïve and inexperienced young officer, he was taken under the wing of cocky Lt. Tom Paris and they because good friends. Harry was made Operations officer and became part of the senior bridge crew for Voyager's time in the Delta Quadrant.
This 1:6-scale figure re-creates this iconic character in exquisite 1:6 detail. Standing approximately 12 inches tall, every element, from his 24th century jumpsuit to his Starfleet boots, is authentically reproduced. The original portrait sculpt of Garrett Wang as Harry Kim has an authentic, hand-painted likeness.
This fine collectible figure is a perfect companion to our other Voyager figures and a great addition to your EXO-6 Star Trek™ 1:6-scale figure collection.