Regular price
$605.00 USD
Regular price
Sale price
$605.00 USD
Unit price
per
Sale
Sold out
A non-refundable deposit of $60.50 USD will be charged within one business day of placing your order.
SKU:
400358
Availability:
Shipping October-December 2023.
Share
View full details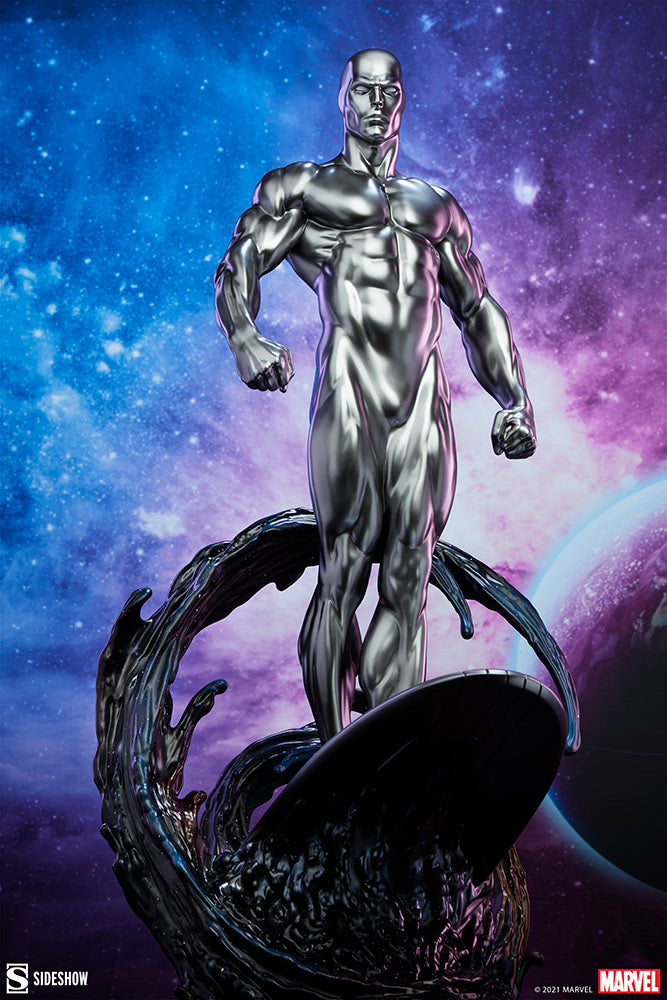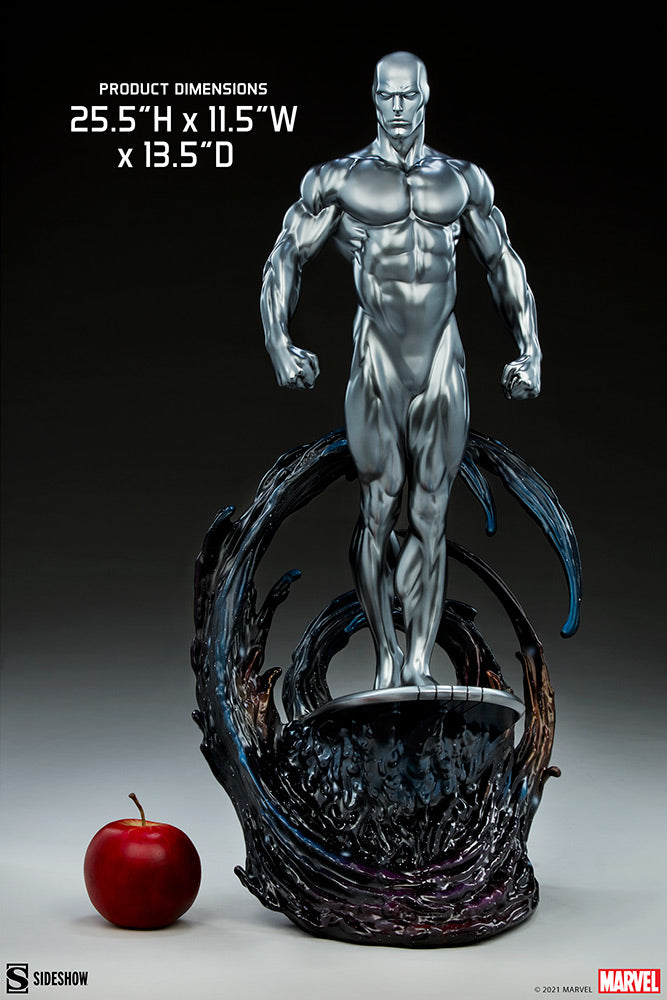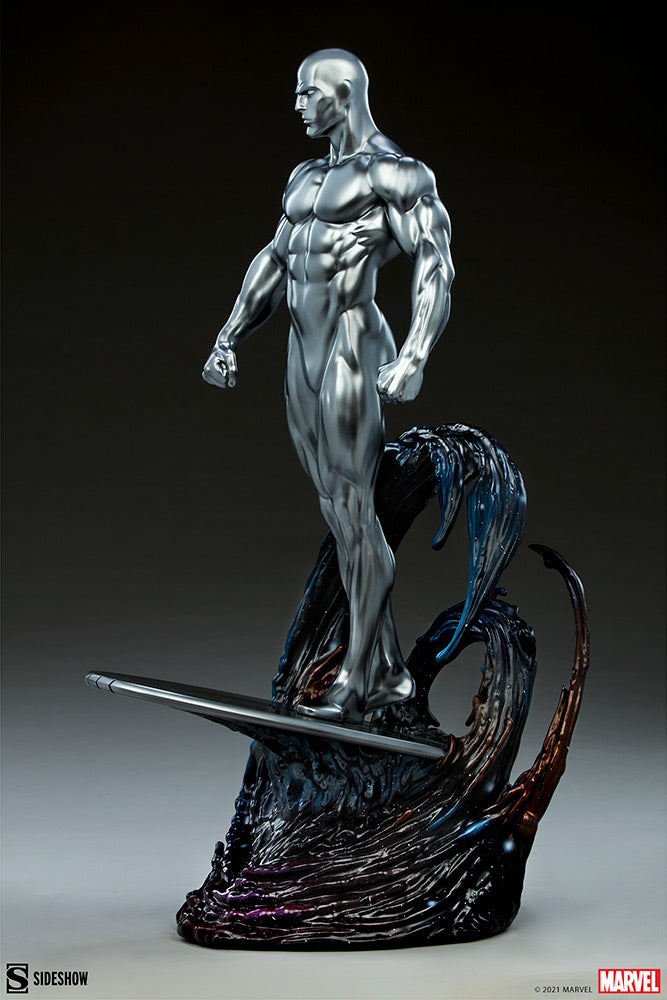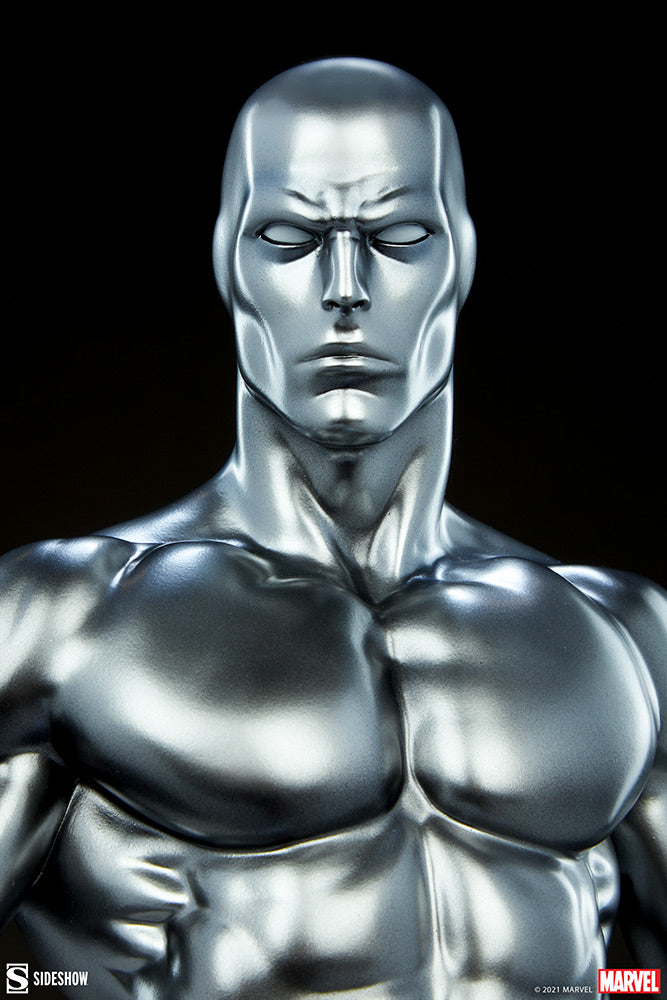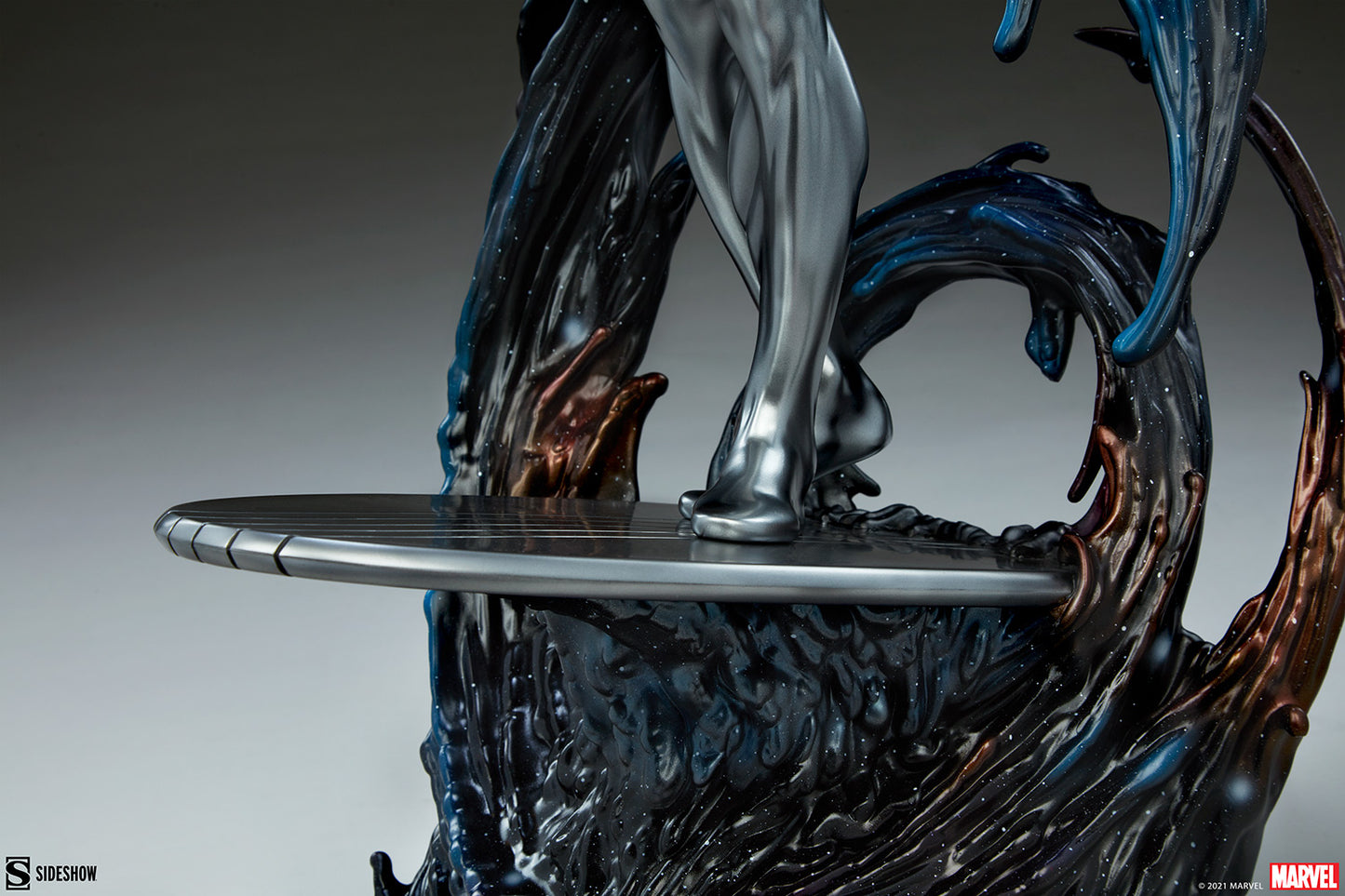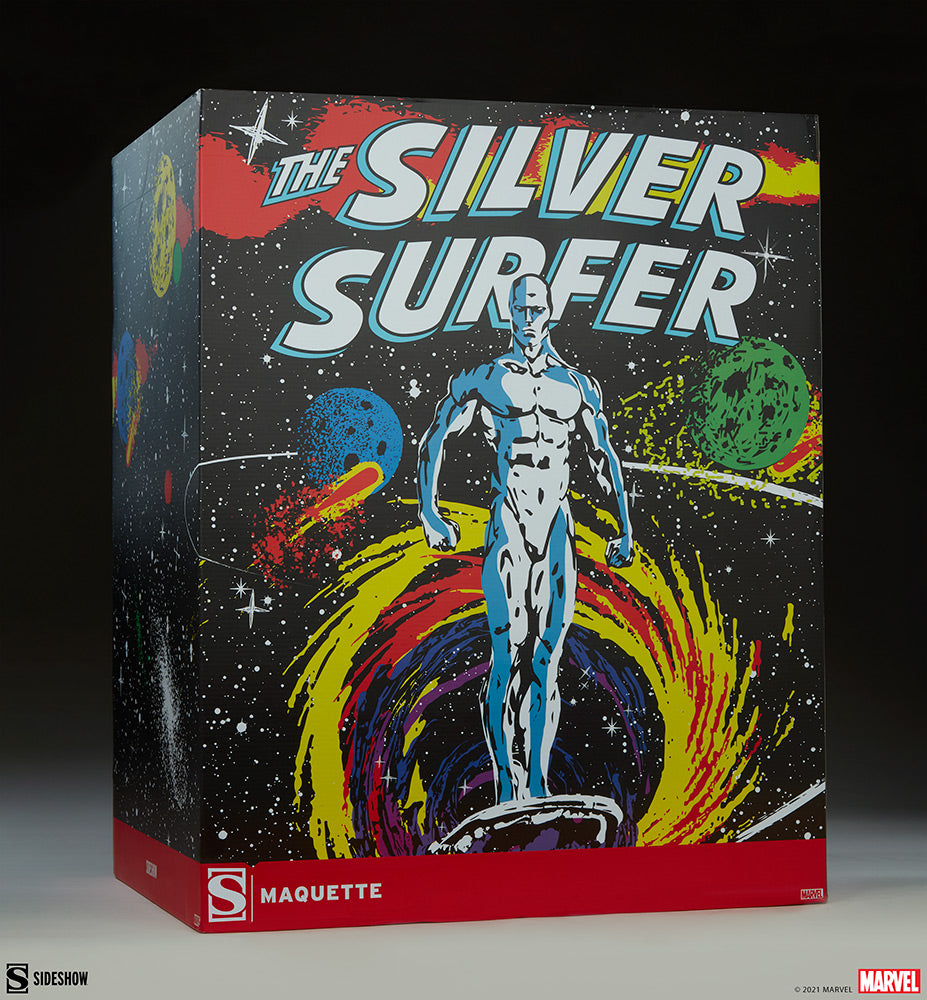 Description
Sideshow presents the Silver Surfer Maquette, here to serve as herald to your Marvel collectibles.
The Silver Surfer Maquette measures 25.5" tall as Norrin Radd traverses the stars on his signature silver board, emerging from a swirling portal in search of worlds for Galactus to consume. Stoic and noble of spirit, the Silver Surfer's metallic appearance is instantly recognizable across countless galaxies, portending danger in his cosmic wake.
The polyresin Silver Surfer Maquette is fully sculpted, capturing every facet of the Zenn-Lavian's iconic, metallic silhouette. Standing firmly on his board, Norrin Radd has a detailed silver physique and mysterious white eyes, giving him a powerful presence as the multi-colored nebula churns behind him. The portal is flecked with stars, capturing the Silver Surfer's ability to use the Power Cosmic as he moves throughout the Marvel universe.
Search the stars no further- summon the Silver Surfer Maquette to your collection today!