Regular price
Sale price
$70.00 USD
Unit price
per
Sale
Sold out
SKU:
rsvlts-sw-duel
Availability:
In stock. Ships next business day.
Share
View full details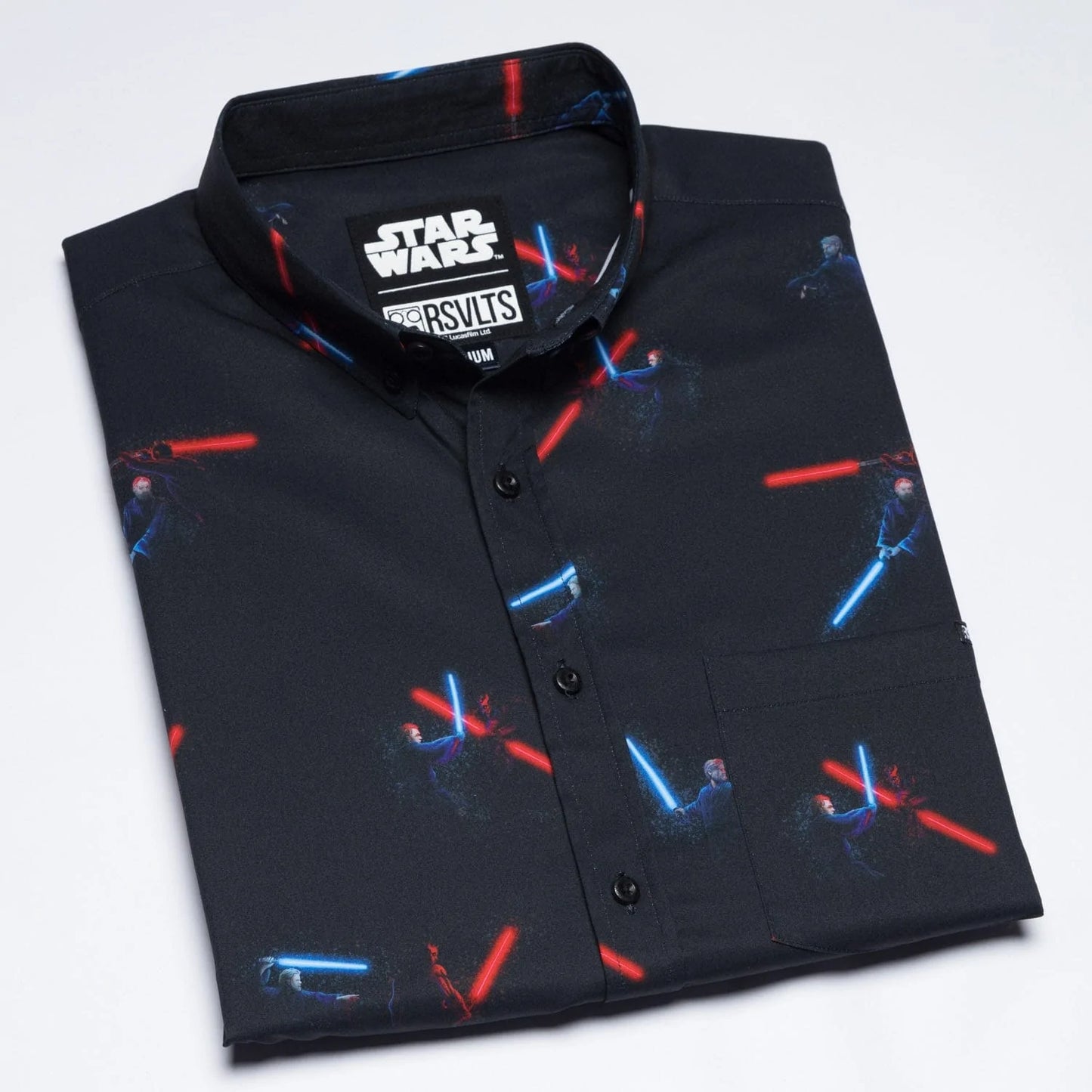 Description
FROM THE MOMENT DARTH MAUL™ REVEALS HIS DOUBLE-SIDED LIGHTSABER IN STAR WARS: THE PHANTOM MENACE™ THROUGH TO HIS FALL INTO THE ABYSS, WE GET SOME UNINTERRUPTED (BESIDES A FEW TENSE PAUSES BETWEEN FORCE FIELDS), HIGH-OCTANE ACTION.
That introduction and the ensuing battles across Star Wars™ lore between Obi-Wan Kenobi™ and Darth Maul can be found on this dark and epic KUNUFLEX™ button down tribute to one of the galaxy's great rivalries.
Officially licensed from Lucasfilm