Regular price
Sale price
$85.00 USD
Unit price
per
Sale
Sold out
A non-refundable deposit of $8.50 USD will be charged within one business day of placing your order.
SKU:
18071
Availability:
Shipping in May 2022.
Share
View full details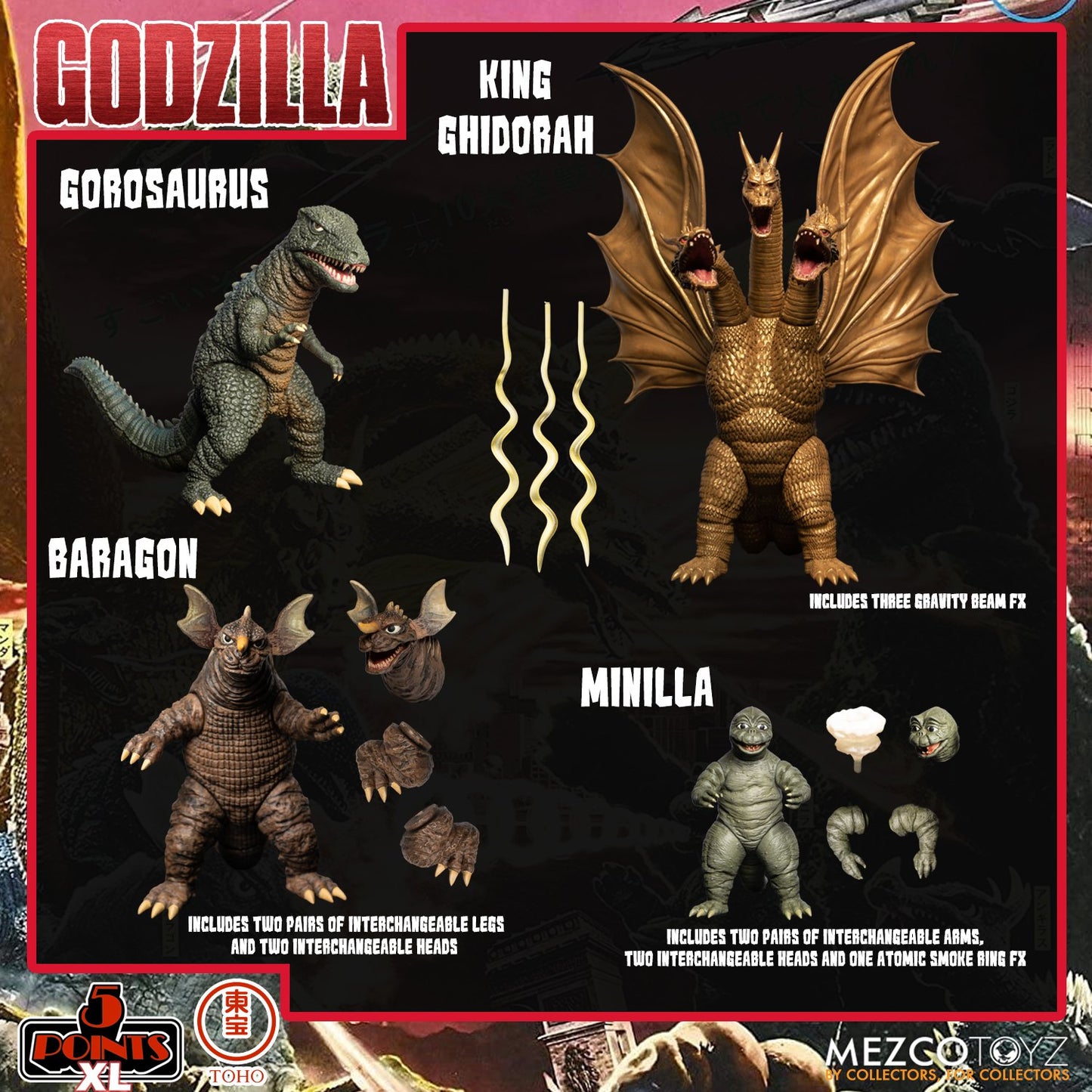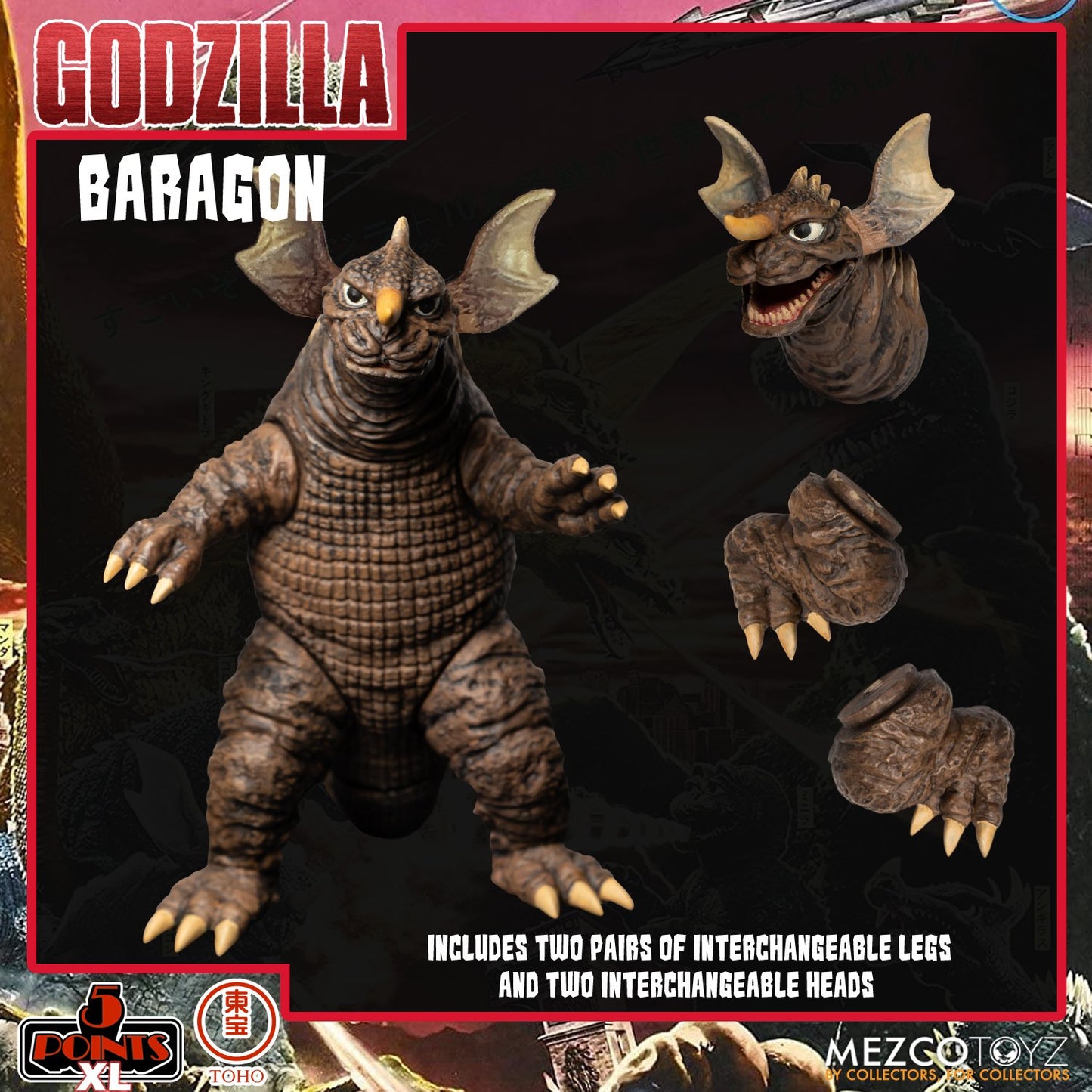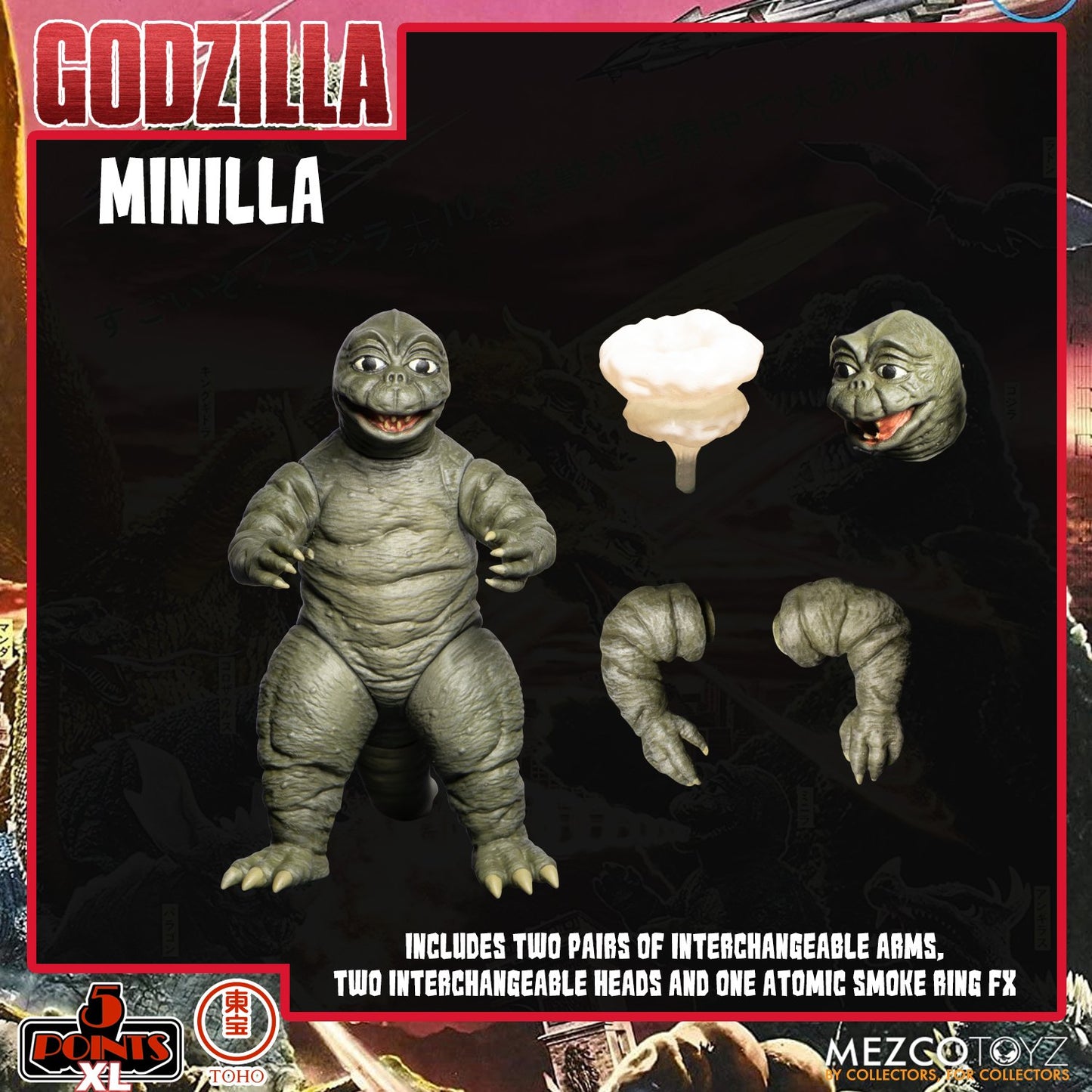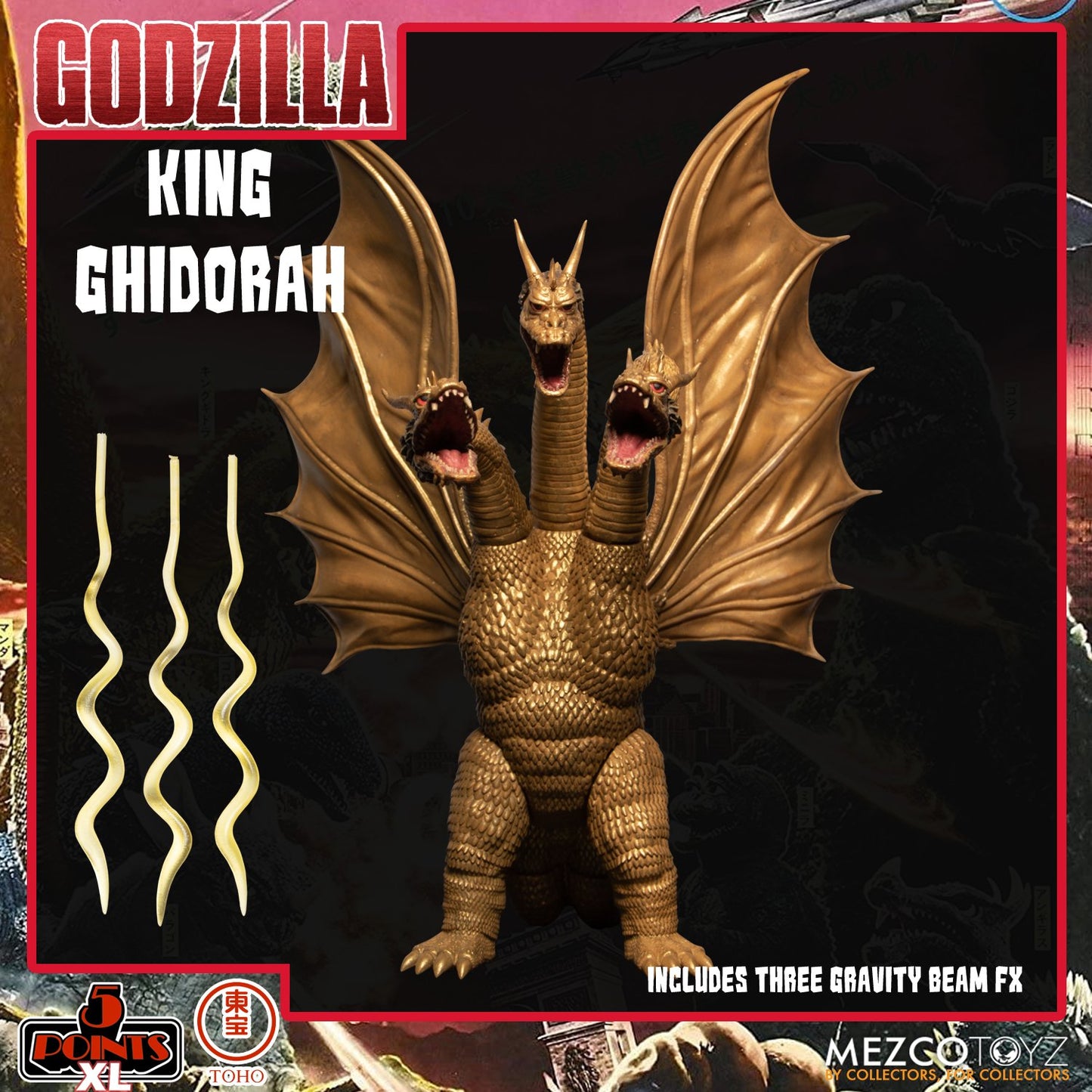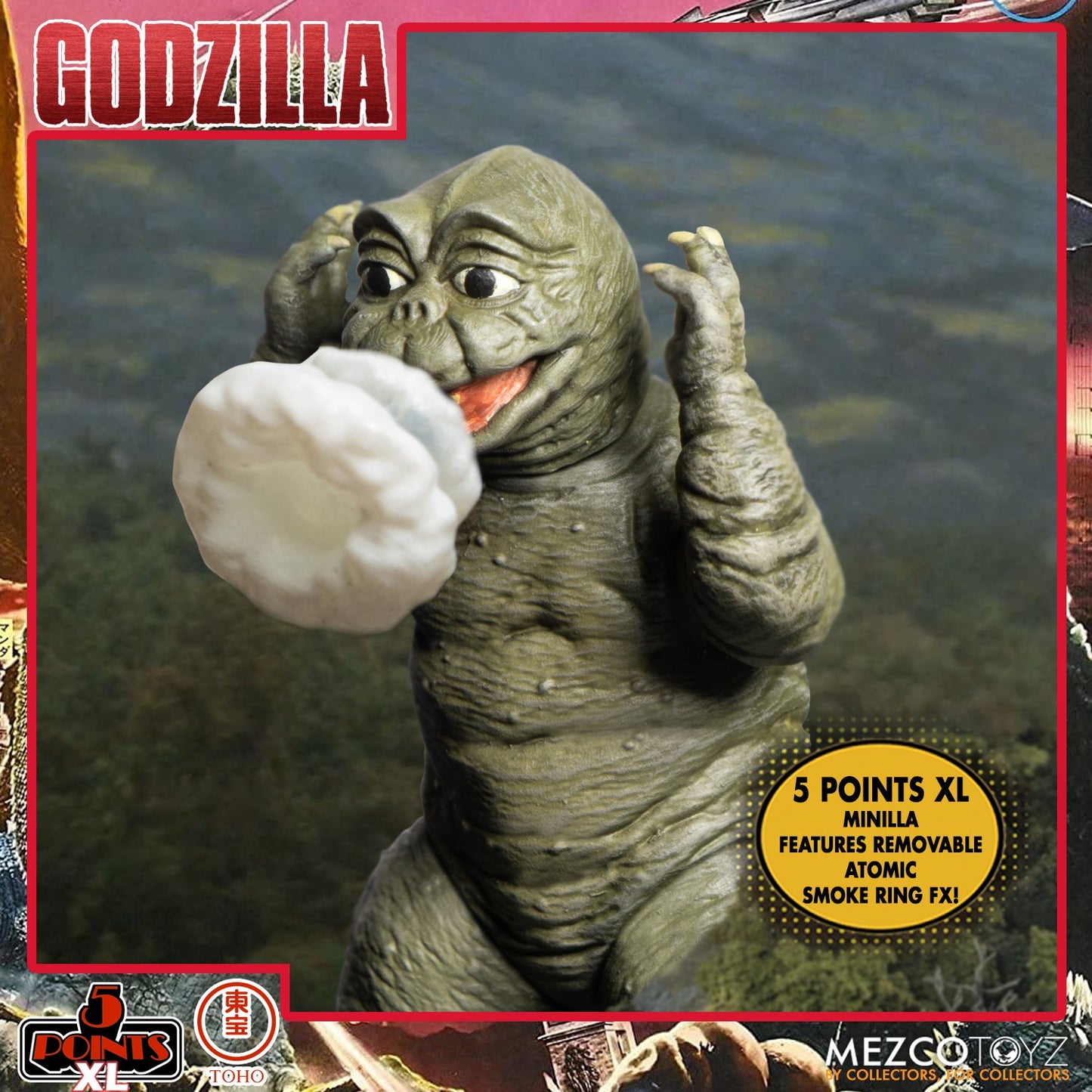 Description
This second bursting box of behemoths contains King Ghidorah, Manilla, Gorosaurus, and Baragon and includes select interchangeable heads, arms, legs, or FX.
THE 5 POINTS XL DESTROY ALL MONSTERS (1968): ROUND 2 SET INCLUDES:
King Ghidorah – This three-headed space dragon is also Godzilla's arch-enemy! King Ghidorah comes with three gravity beam FX that can attach to his three head portraits.

Minilla – son of Godzilla. Minilla comes with alternate arms, an alternate head portrait, and his signature atomic smoke ring FX that attaches to his head portrait... he's still working out the whole atomic breath thing. 

Gorosaurus – The giant dinosaur that utilizes a leaping kick attack, similar to that of a kangaroo. 

Baragon – A four-legged, horned dinosaur-like creature. Baragon is known to leap long distances, burrow deep into the ground, and use his head to get his point across. Baragon comes with an alternate head portrait and an alternate pair of legs.
ACCESSORIES:
Two (2) Baragon head portraits

One (1) pair of Baragon legs

Three (3) King Ghidorah gravity beam FX

Two (2) Minilla head portraits

Two (2) pairs of Minilla arms

One (1) Miniilla atomic smoke ring FX

Four (4) display bases
5 Points XL Destroy All Monsters (1968): Round 2 is packaged in a collector-friendly box, designed with collectors in mind.