Regular price
$445.00 USD
Regular price
Sale price
$445.00 USD
Unit price
per
Sale
Sold out
A non-refundable deposit of $44.50 USD will be charged within one business day of placing your order.
SKU:
9113702
Availability:
Shipping in March 2024.
Share
View full details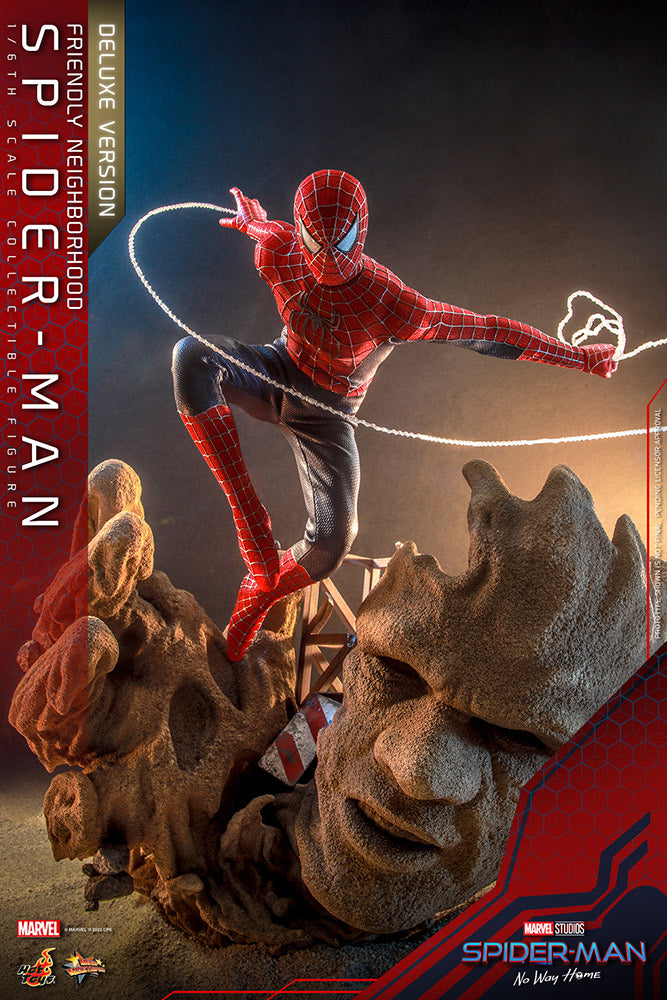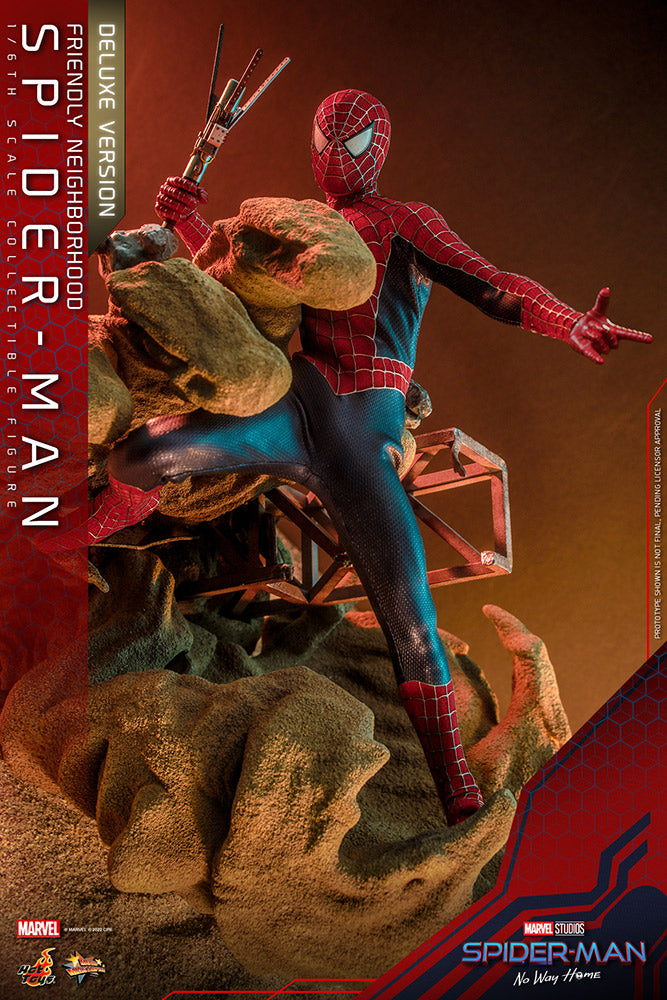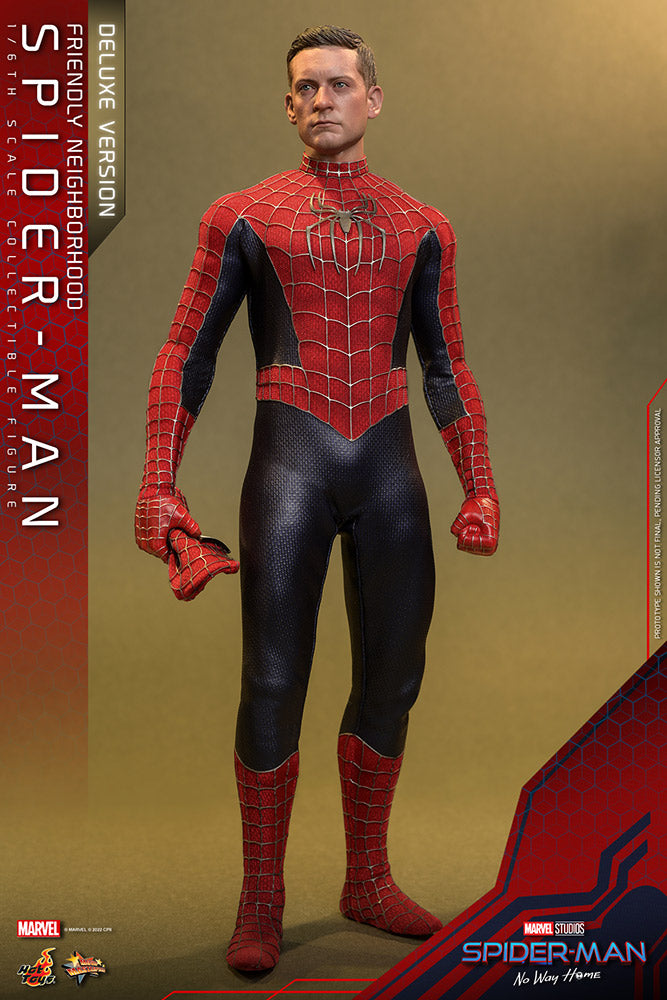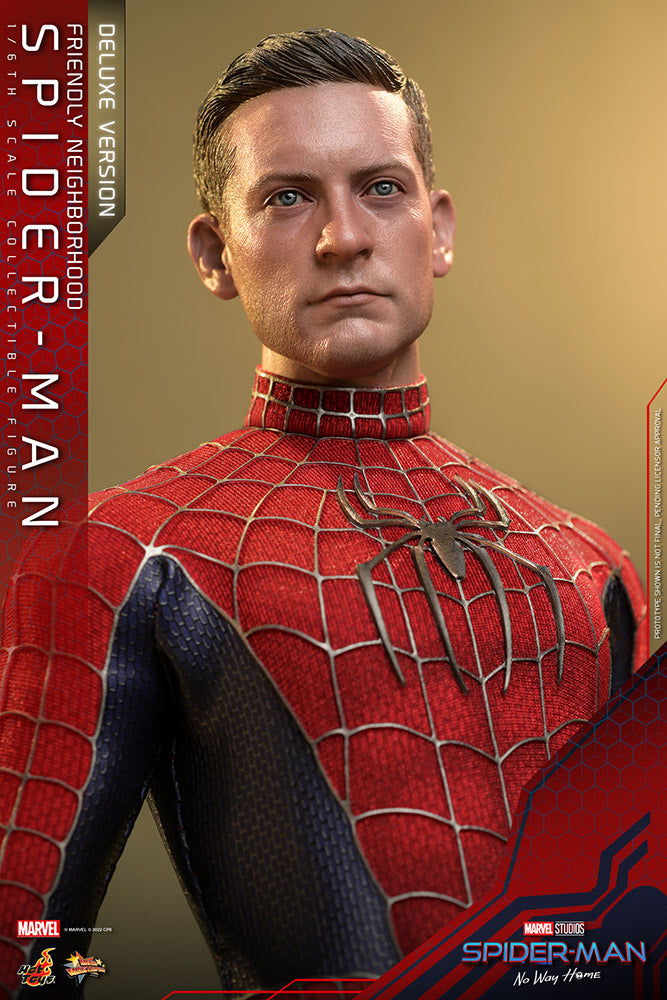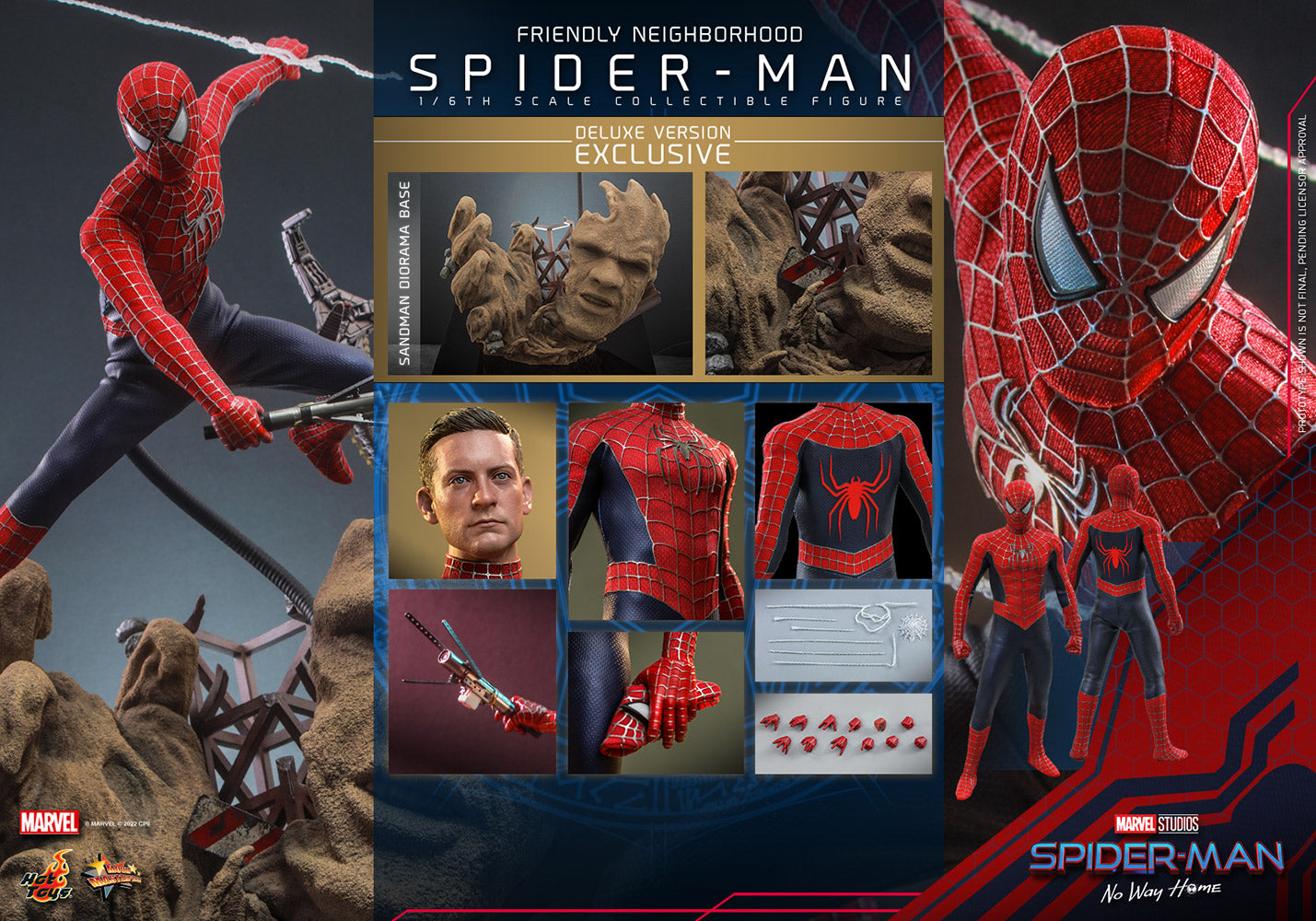 Description
Spider-Man: No Way Home delighted Marvel fans by bringing together the fan-beloved Peter Parkers from different universes, including Tobey Maguire's Friendly Neighborhood Spider-Man, to face several of the deadliest villains.  

Received tremendous attention on his debut at the Hot Toys Summer Showcase, we are now proud to introduce the Deluxe Version of Friendly Neighborhood Spider-Man Sixth Scale Figure with a highly-elaborated diorama figure base depicting the present of Sandman. 
Faithfully crafted based on the appearance of Tobey Maguire as Friendly Neighborhood Spider-Man/Peter Parker in Spider-Man: No Way Home, the movie-accurate figure features a newly developed head sculpt with amazing likeness, a masked head sculpt; a highly-poseable body with great range of articulation; beautiful recreation of Spider-Man's red and blue suit with raised silver webbing patterns; highly-detailed accessories including Sandman's cure, spider-man mask, and assorted spider-web shooting effect parts.
This Deluxe Version offers a themed diorama figure base that perfectly captured Sandman's expression with fine texture surrounded by crumbling structures, with striped warning sign accessories to be another highlight fans won't want to miss!
The Friendly Neighborhood Spider-Man (Deluxe Version) Sixth Scale Figure features:
Authentic and detailed likeness of Tobey Maguire as Peter Parker/ Spider-Man in Spider-Man: No Way Home 

One (1) newly developed Peter Parker head sculpt

One (1) interchangeable masked head sculpt

Body with 30 points of articulation 

Approximately 12 inches tall

Twelve (12) pieces of interchangeable hands with black web pattern including:Each piece of head sculpt is specially hand-painted

One (1) pair of fists

One (1) pair of relaxed hands

One (1) pair of open hands

One (1) pair of finger-pointing hands

One (1) pair of hands for web shooting

One (1) left hand for web swinging

One (1) right hand for holding cure
Costume:
One (1) newly tailored red and blue colored Spider-Man outfit embossed with silver trims, web pattern and spider emblem on chest
Accessories:
One (1) cure for Sandman

One (1) Spider-Man mask (not wearable on figure)

Six (6) strings of spider web in different shapes and lengths

One (1) open spider web effect accessory

A themed dynamic figure stand with movie logo and character name

A specially designed themed diorama figure stand with Sandman surrounded by crumbling structures (Approximately 8 inches L x 8 inches W x 7 H)*

Two (2) striped warning signs diorama accessories*
* Exclusive to Deluxe Version