Regular price
$150.00 USD
Regular price
Sale price
$150.00 USD
Unit price
per
Sale
Sold out
A non-refundable deposit of $15.00 USD will be charged within one business day of placing your order.
SKU:
912676
Availability:
March-May 2024. Almost gone!
Share
View full details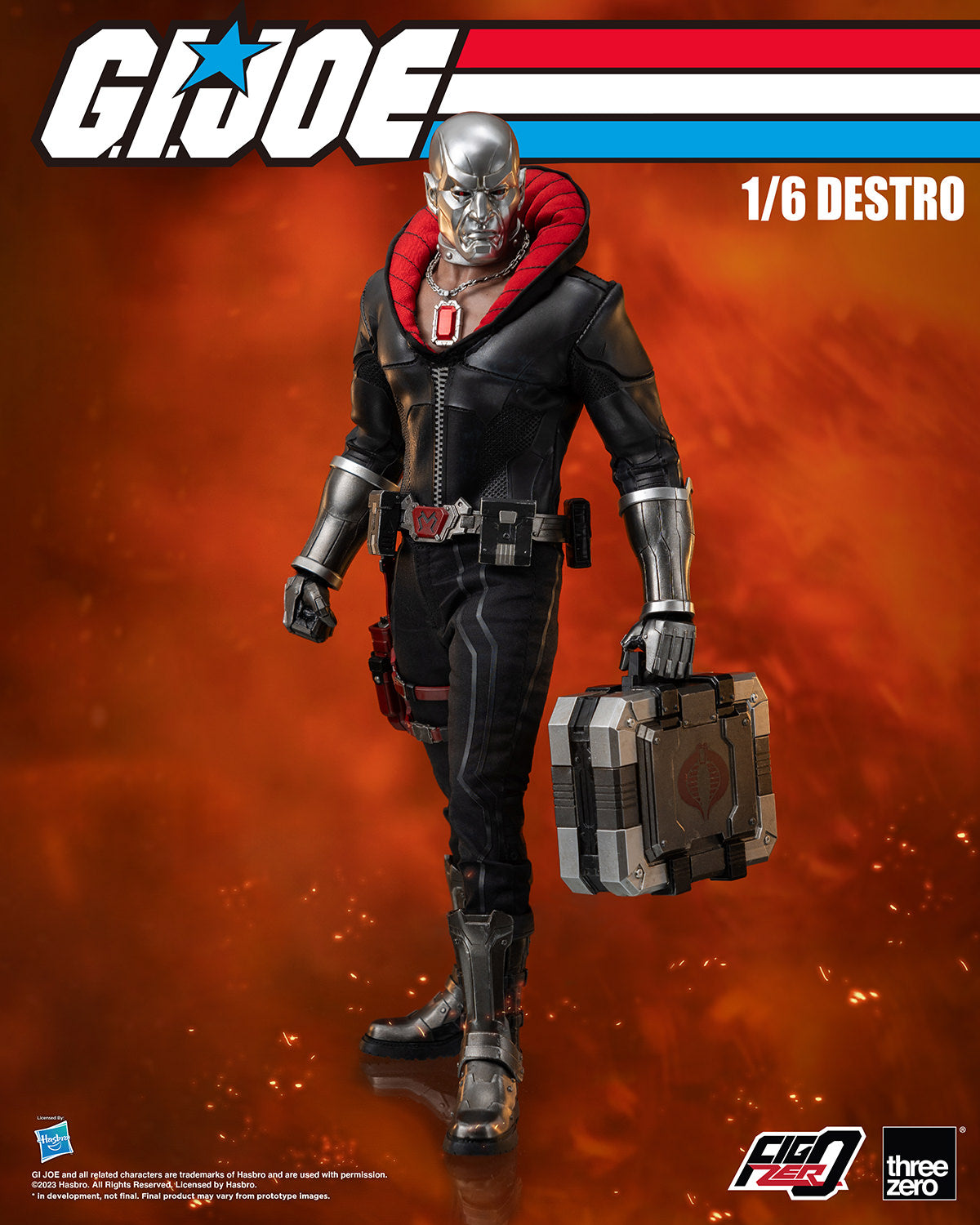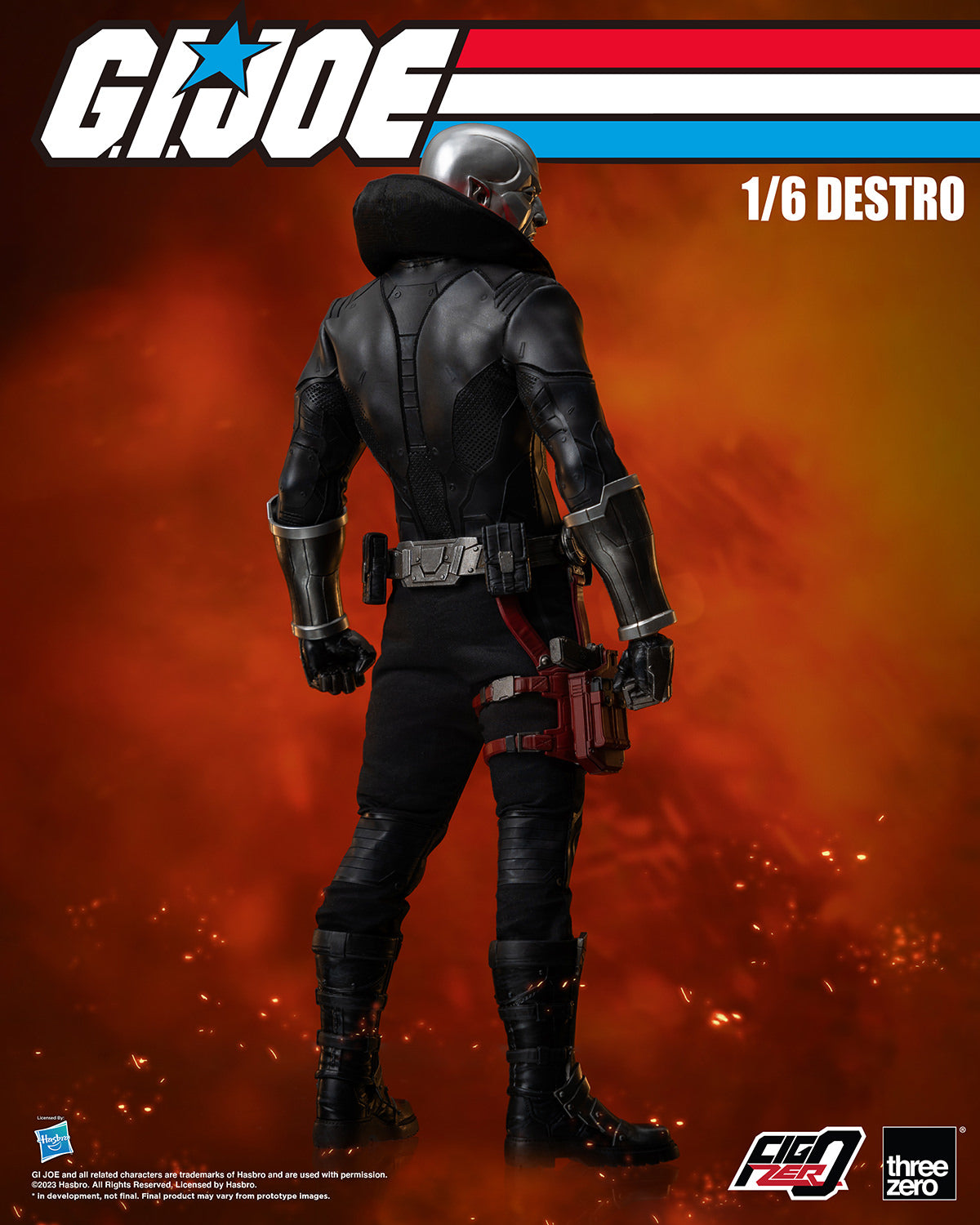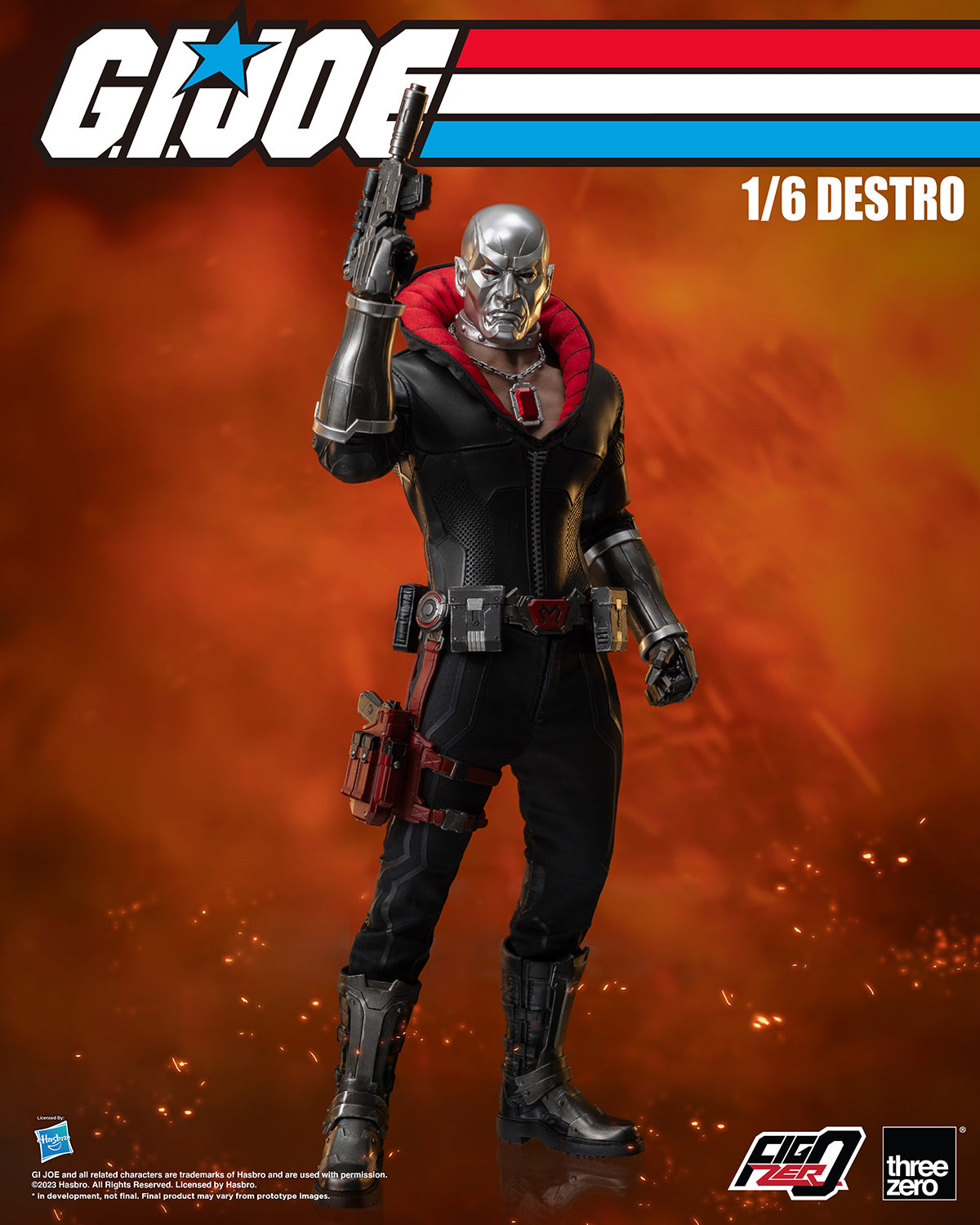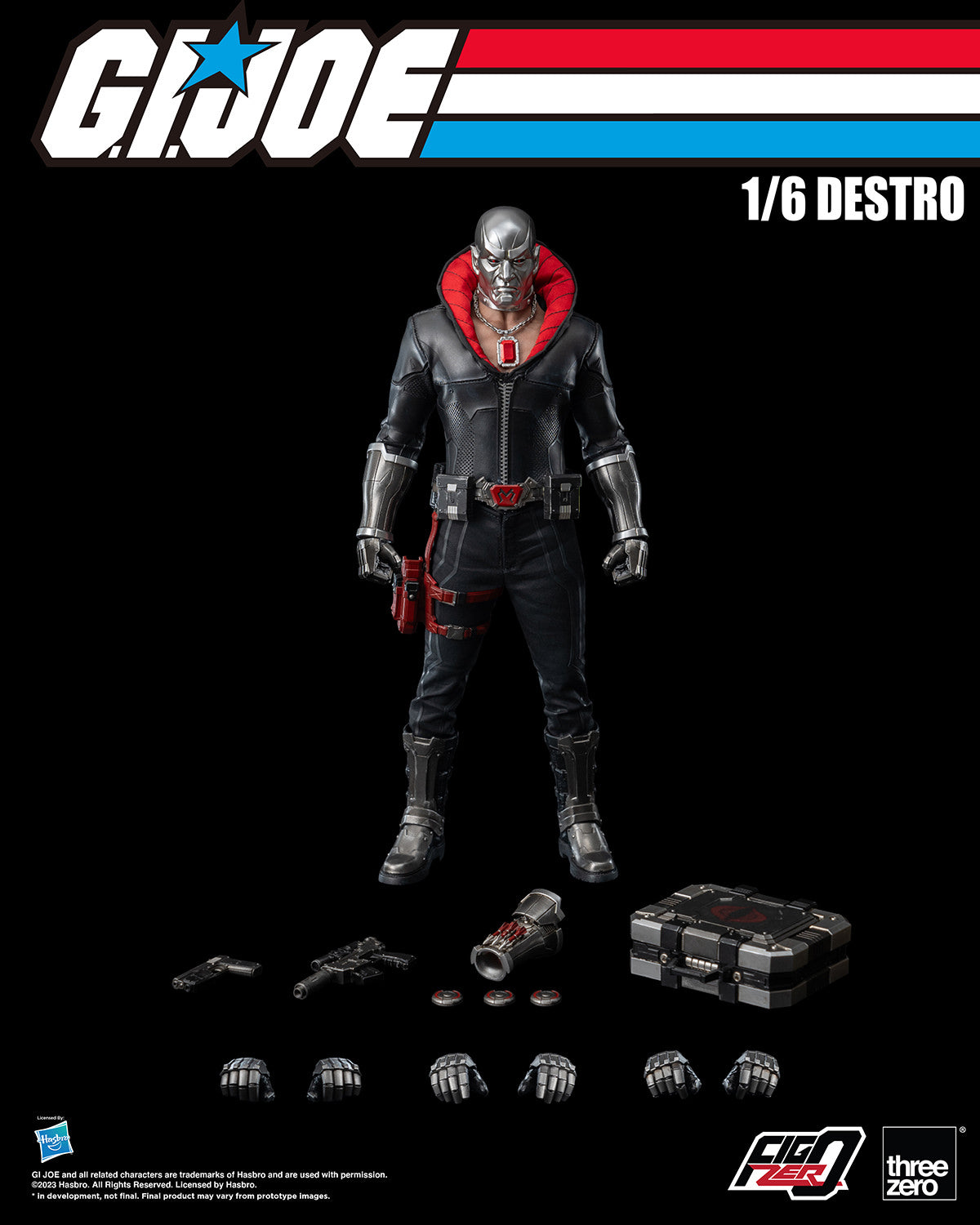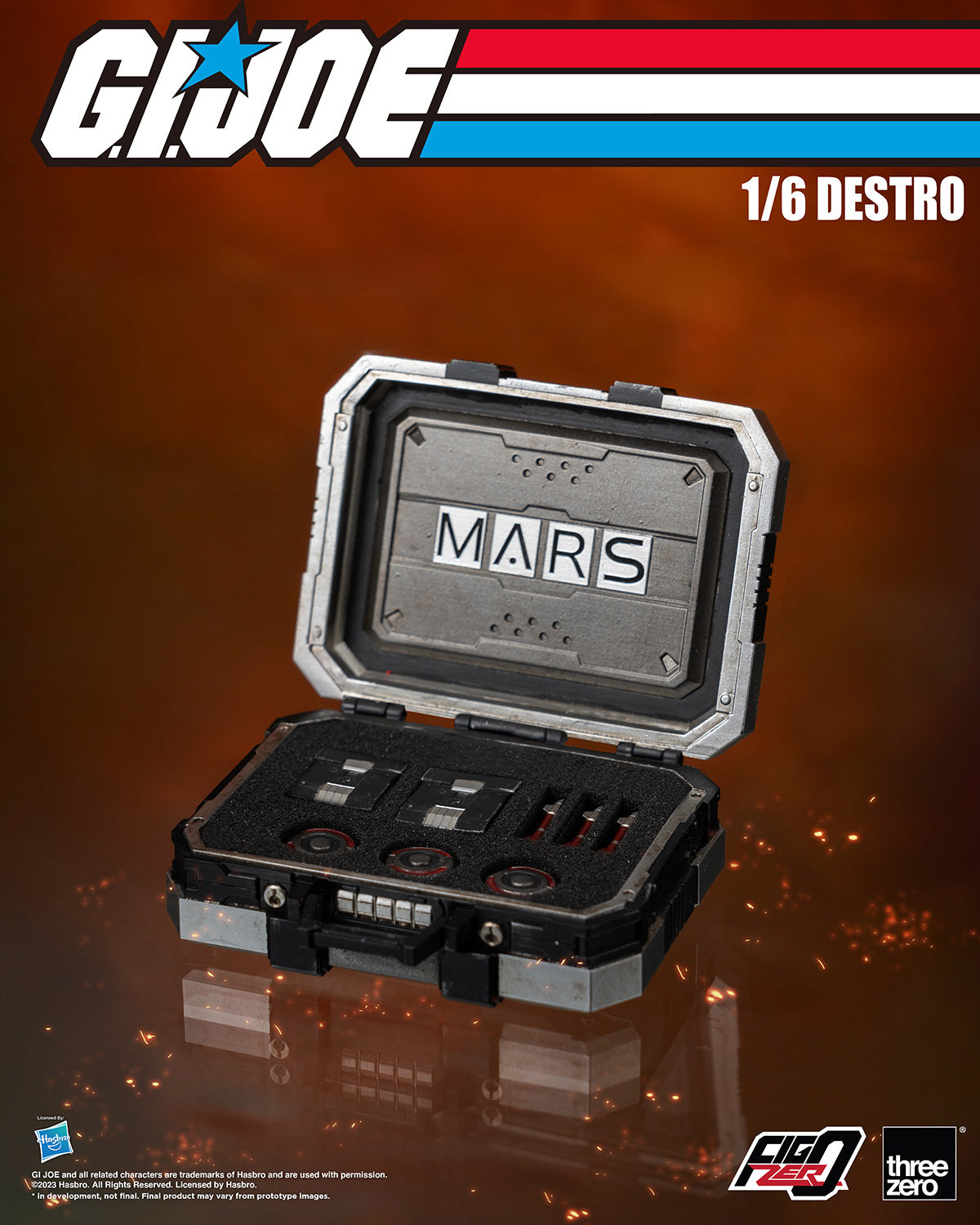 Description
Introducing the sixth-scale FigZero Destro action figure from threezero, the perfect addition to your G.I. Joe collectibles collection! This highly detailed and articulated sixth scale figure stands at an impressive 31 cm (12.2") tall and has been redesigned by threezero to capture the essence of the nefarious arms dealer, Destro.
FigZero 1/6 Destro's highly detailed sculpt and weathering painting effects bring this beloved villain to life like never before. Every aspect of his tailored outfit, which includes his iconic pendant necklace, bracers, tactical belts with pouches, and a bracer with mini-rockets, are meticulously crafted with precise attention to detail. 
As a true weapons expert, the FigZero Destro Sixth Scale Figure comes equipped with an array of armaments to take on any opponent who would stand in his way. This includes a pistol with holster, machine gun, and tactical boots. He also has two interchangeable rocket cases, three explosives, and three mini-rockets, each of which can be swapped out for different tactical occasions. With four pairs of interchangeable hands, including relaxed hands, fists, firearm-holding hands, and briefcase-holding hands, you can create a wide range of poses and display options that showcase his tactical prowess.
But that's not all! FigZero 1/6 Destro also includes a briefcase, perfect for holding all of his arsenal or any other gear you want to display alongside him.
The Destro Sixth Scale Figure features:
Retro G.I. Joe characters redesigned by threezero
Numerous accessories
Highly detailed sculpt with weathered paint effects
High articulated 1/6 body with tailored outfit
Costume:
One (1) pc of Pendant Necklace
One (1) pc of Tactical Outfit
One (1) pair of Bracers
One (1) pc of Bracer (With Mini-Rockets)
One (1) pc of Tactical Belts with Pouches
Accessories:
One (1) pc of Pistol with Holster
One (1) pair of Tactical Boots
One (1) pc of Machine Gun
Two (2) pcs of Rocket Cases (Interchangeable with Explosives)
Three (3) pcs of Explosives
Three (3) pcs of Mini-Rockets
One (1) pc of Briefcase
Four (4) pairs of interchangeable hands:

One (1) pair of Relaxed Hands
One (1) pair of Fists
One (1) pair of Firearm holding hands
One (1) pair of Briefcase holding hands