Regular price
$375.00 USD
Regular price
Sale price
$375.00 USD
Unit price
per
Sale
Sold out
SKU:
908289
Availability:
In stock. Ships next business day!
Share
View full details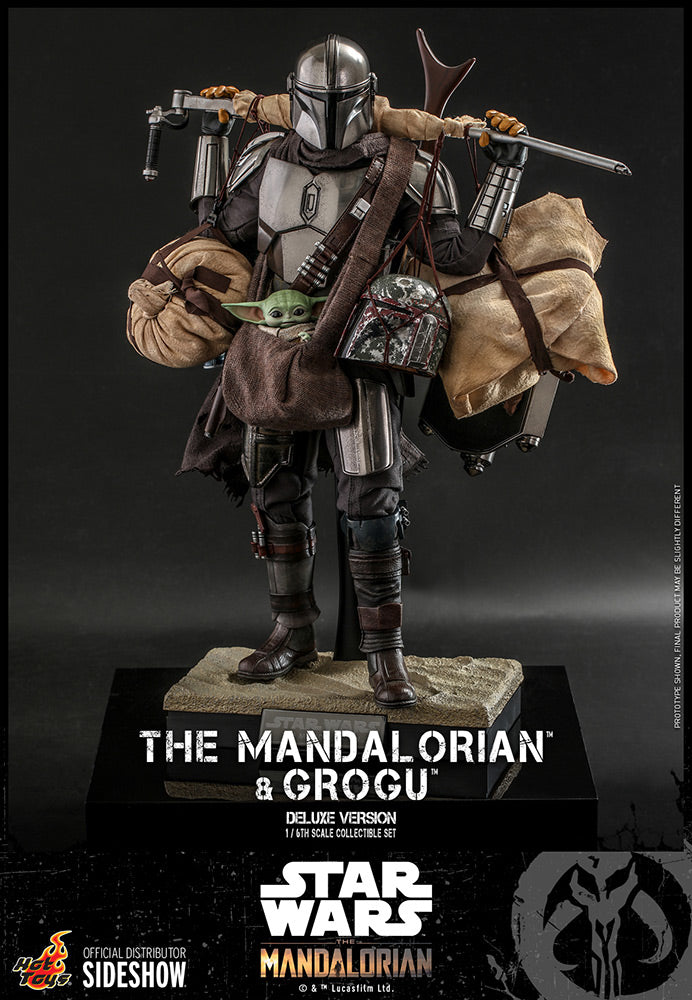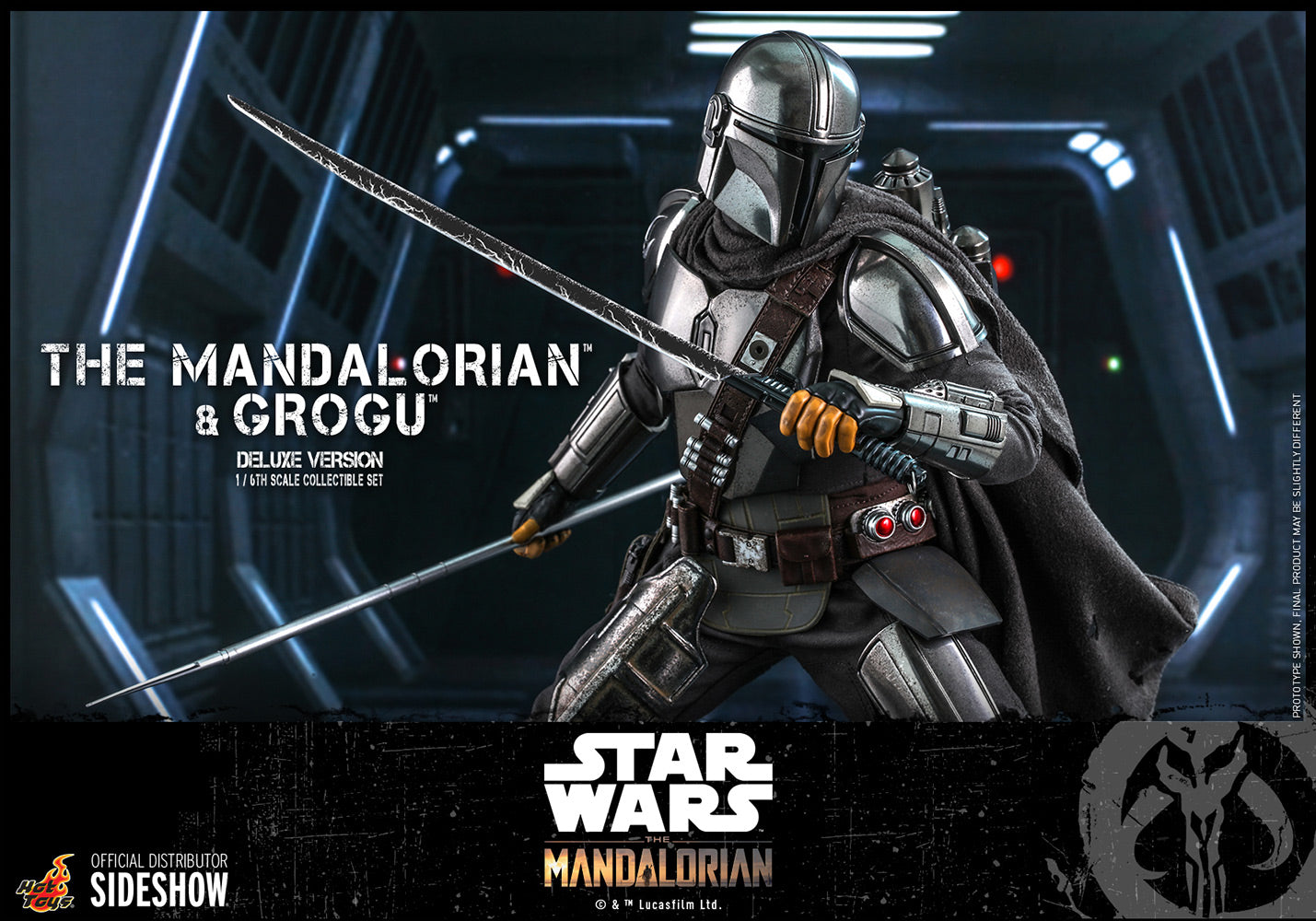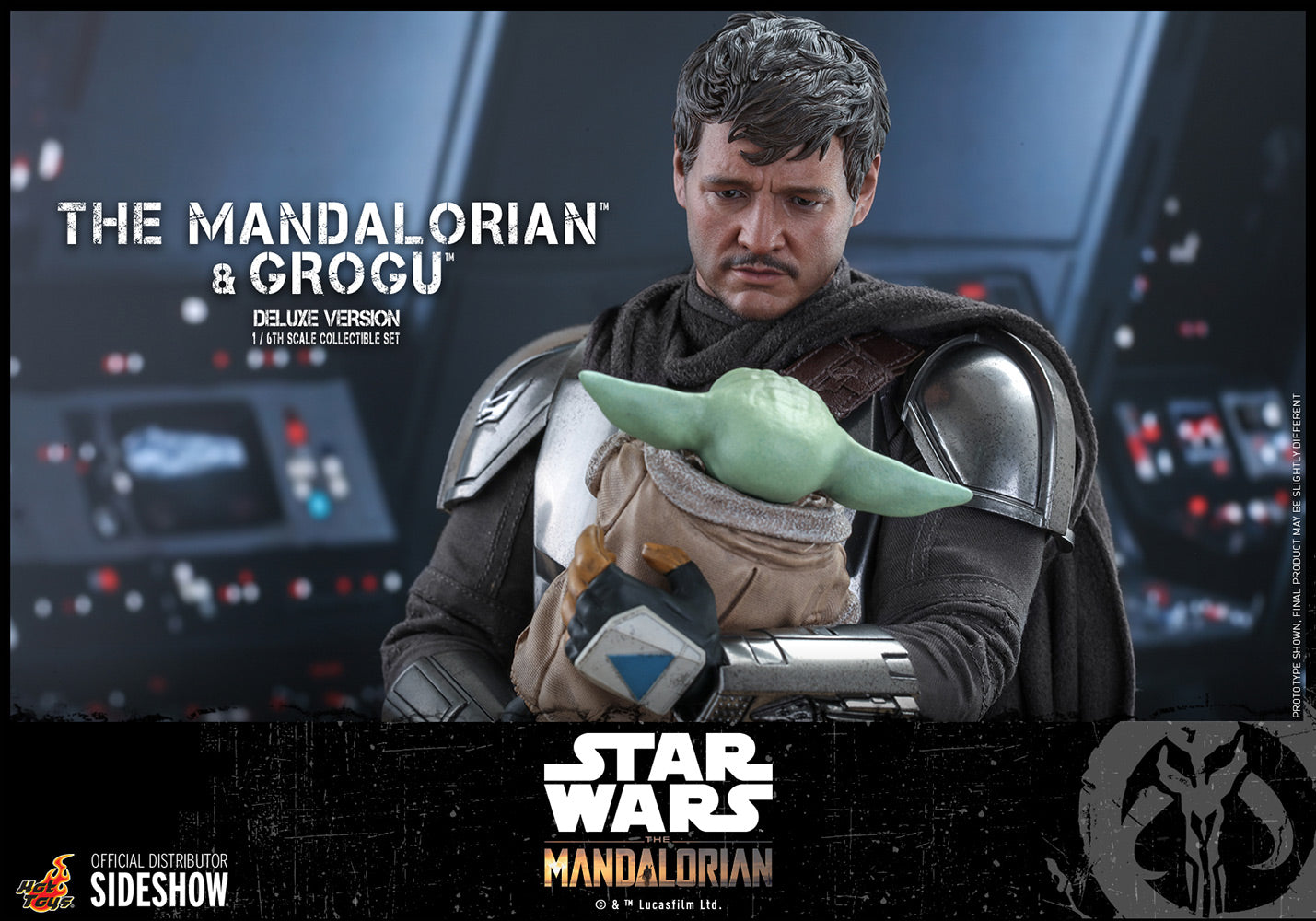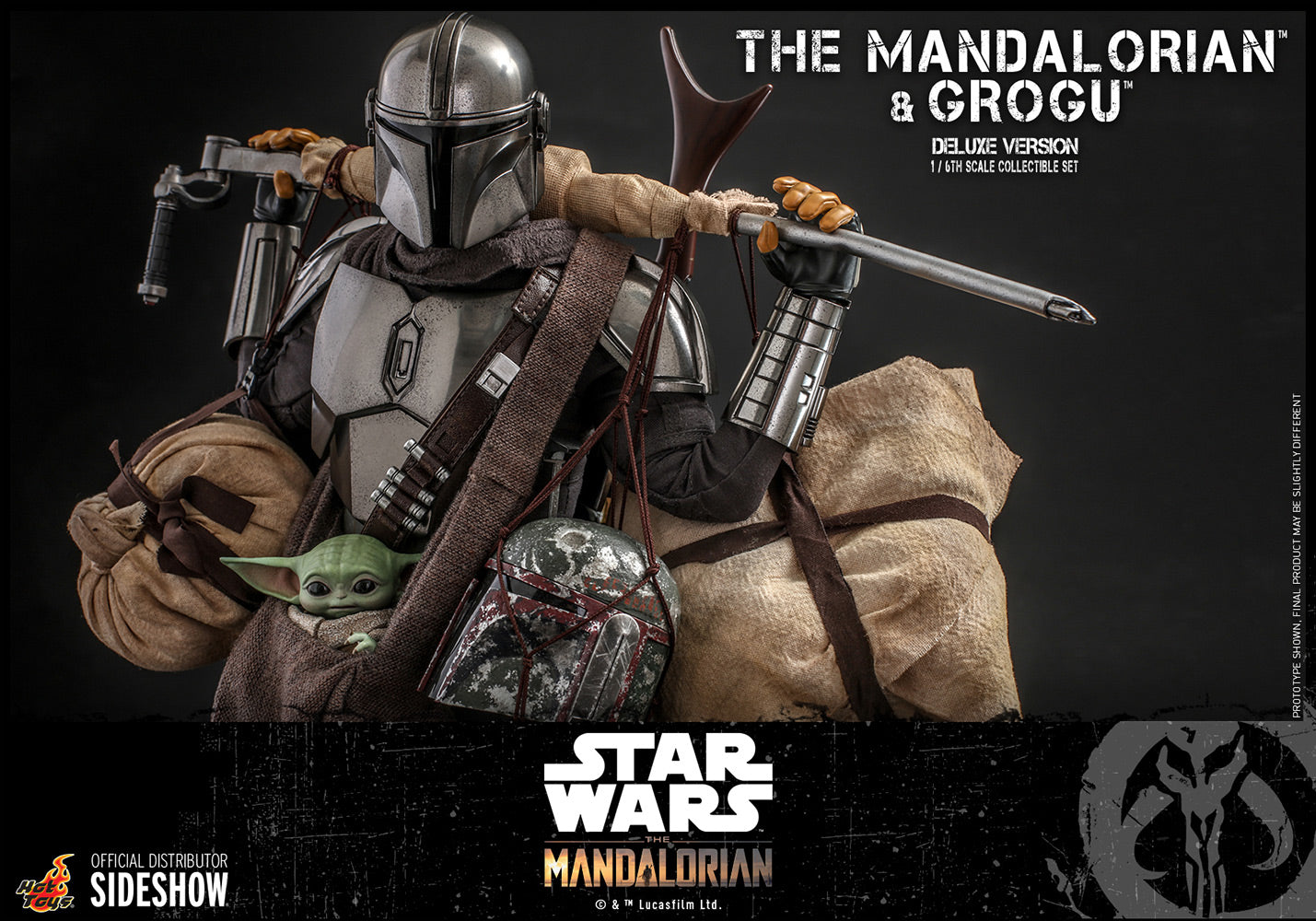 Description
Alter Ego and Hot Toy is delighted to expand The Mandalorian series and officially introduce a special Deluxe Version of The Mandalorian and Grogu Sixth Scale Collectible Set!
Meticulously crafted based on his latest appearance in the live-action series, the Mandalorian sixth scale figure features a newly developed head sculpt with astonishing likeness, chrome-plated beskar helmet and armor pieces, finely tailored outfit, an attachable jetpack, Mando's iconic rifle and blaster, a selection of weapon firing effects, a darksaber, a beskar spear, and a display base! Furthermore, this collectible set specially features a standing Grogu and a pouch for Mandalorian to carry the youngling.
For this Deluxe Version, it exclusively includes the Boba Fett helmet, jetpack, and baggage Mandalorian had retrieved and forced to carry with the broken Swoop Bike part after the vehicle was sabotaged! 
The Mandalorian Sixth Scale Collectible Figure features:
Authentic and detailed likeness of Mandalorian in Star Wars: The Mandalorianseries 

One (1) newly developed head sculpt with highly accurate facial expression and skin texture

One (1) chromed-plated Mandalorian beskar helmet and attachable torch light device   

Specially applied chrome metallic finish on armor, weapons, and accessories 

Approximately 30cm tall 

Body with over 30 points of articulations 

Eight (8) pieces of interchangeable gloved hands including:

 

One (1) pair of fists

One (1) pair of relaxed hands

One (1) pair of hands for holding rifle

One (1) pair of hands for holding weapons 

Each  head sculpt is specially hand-painted
Costume:
One (1) dark grey colored cape (equipped with bendable wire)

One (1) silver-colored chest armor

One (1) dark grey colored undershirt with silver shoulder armors and Mudhorn signet

One (1) dark grey colored vest

One (1) dark grey colored undervest

One (1) dark grey colored abdominal pad

One (1) brown-colored utility belt with pistol holster and ammo clips

One (1) left silver-colored gauntlet with interchangeable firing modes (normal and missile firing)

One (1) right silver-colored gauntlet

One (1) pair of dark grey-colored pants with thigh guards

One (1) pair of brown-colored calf armors

One (1) pair of dark brown colored boots with weathering effect
Weapons:
One (1) Darksaber hilt with blade

One (1) Beskar spear

One (1) blaster rifle with attachable scope 

One (1) blaster pistol

One (1) dagger

One (1) wired grappling hook
Accessories:
One (1) battle damaged Swoop Bike handle***

One (1) Boba Fett helmet with inner details and weathering effects***

One (1) Boba Fett jetpack with weathering effects***

Two (2) wrapped packages (equipped with magnetic function)***

One (1) knit bag for helmet***

Two (2) sets of straps for wrapped package***

One (1) satchel bag 

One (1) detonator

One (1) thermal detonator (attachable to belt)

One (1) magnetically attachable silver jetpack 

One (1) whistling birds firing effects (attachable to left gauntlet)

One (1) flamethrower effect accessory 

Specially designed figure stand with Star Wars logo and character nameplate
The Grogu™ Sixth Scale Collectible Figure features:
Newly developed head sculpt with authentic and detailed likeness of Grogu from Star Wars: The Mandalorian in standing posture

Highly-accurate facial expression, detailed wrinkles, and skin texture

Approximately 6cm tall

Each piece of head sculpt is specially hand-painted
*** Exclusive to Deluxe Version