Regular price
$190.00 USD
Regular price
Sale price
$190.00 USD
Unit price
per
Sale
Sold out
A non-refundable deposit of $19.00 USD will be charged within one business day of placing your order.
SKU:
912504
Availability:
October-December 2023. Almost gone!
Share
View full details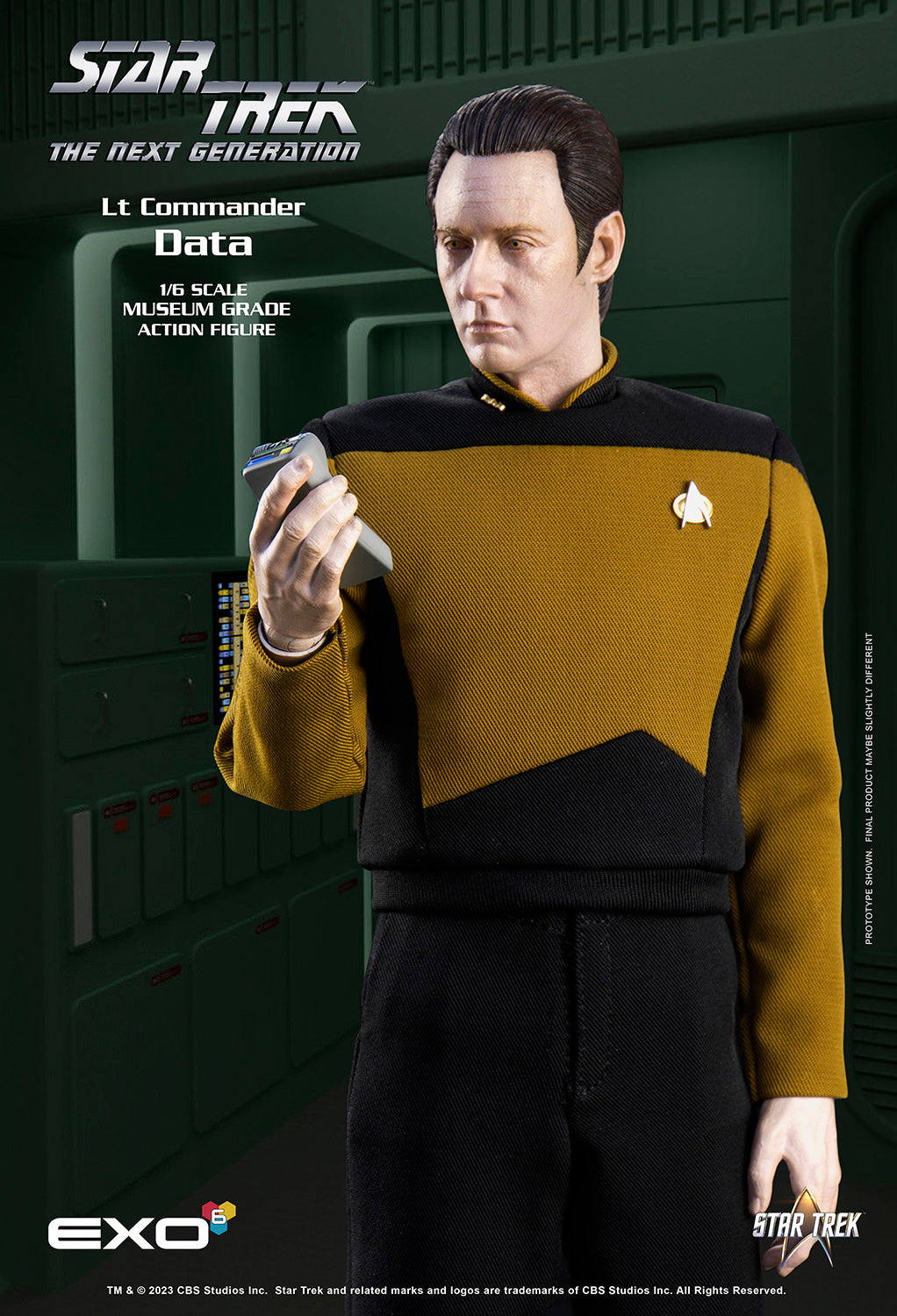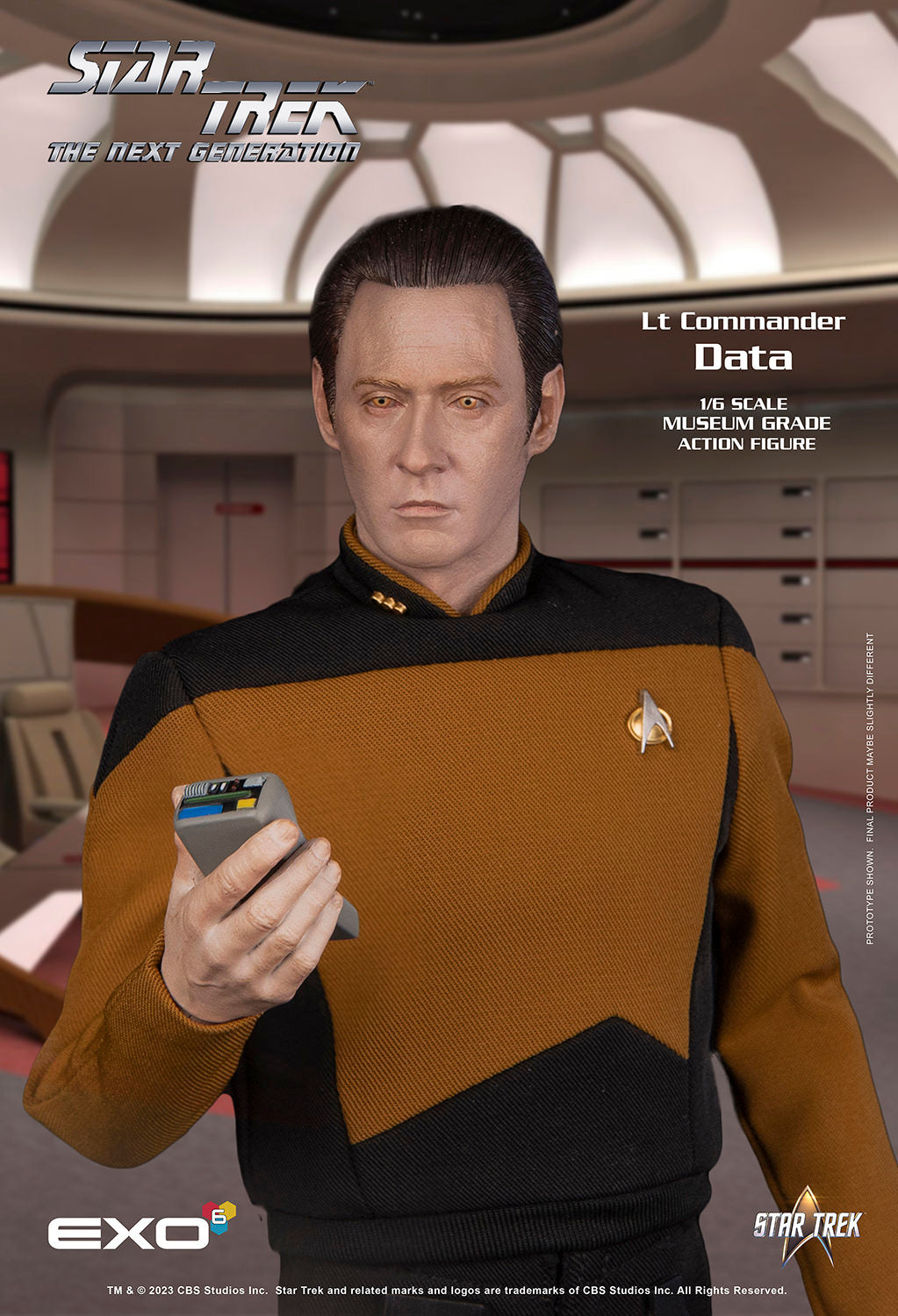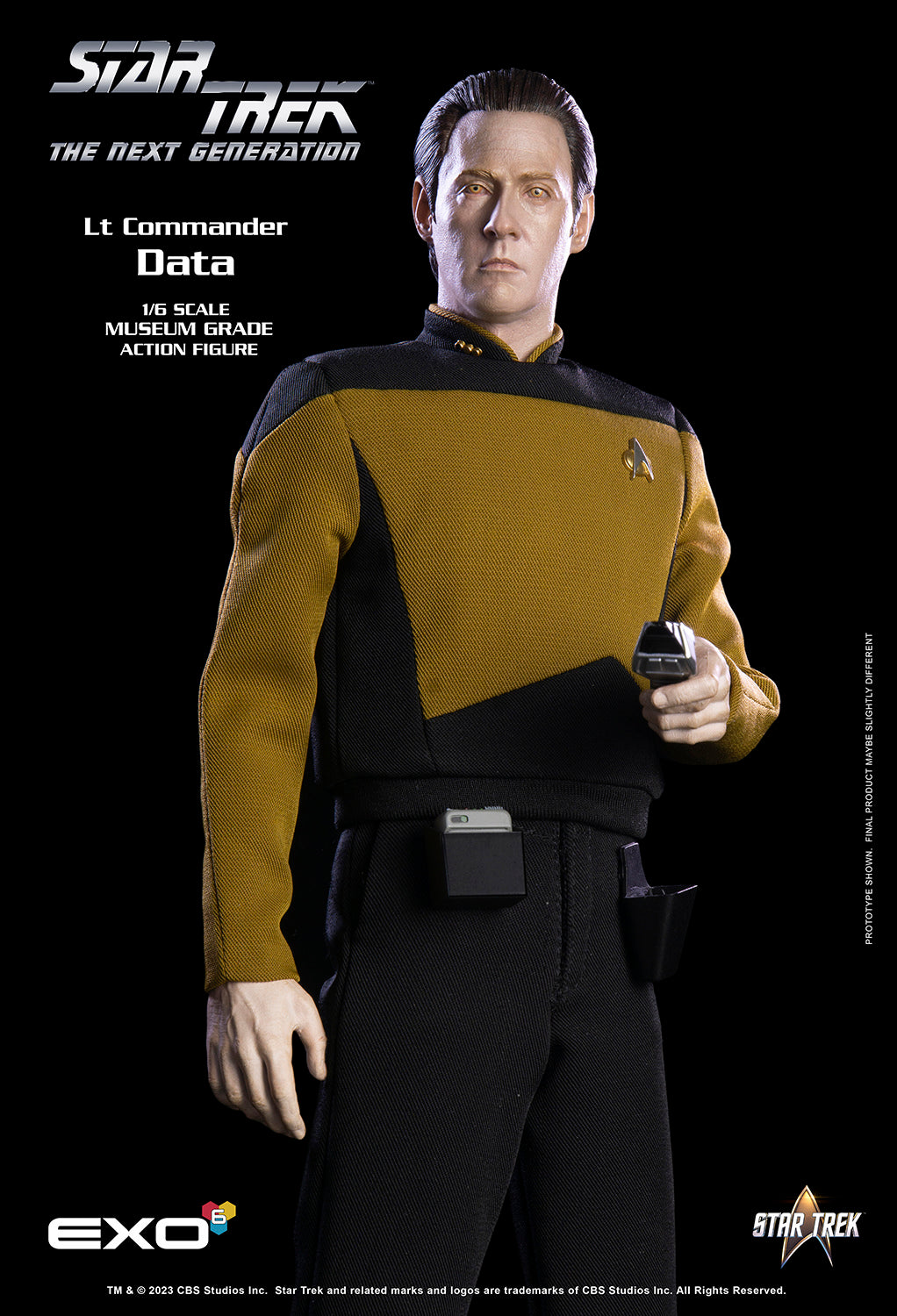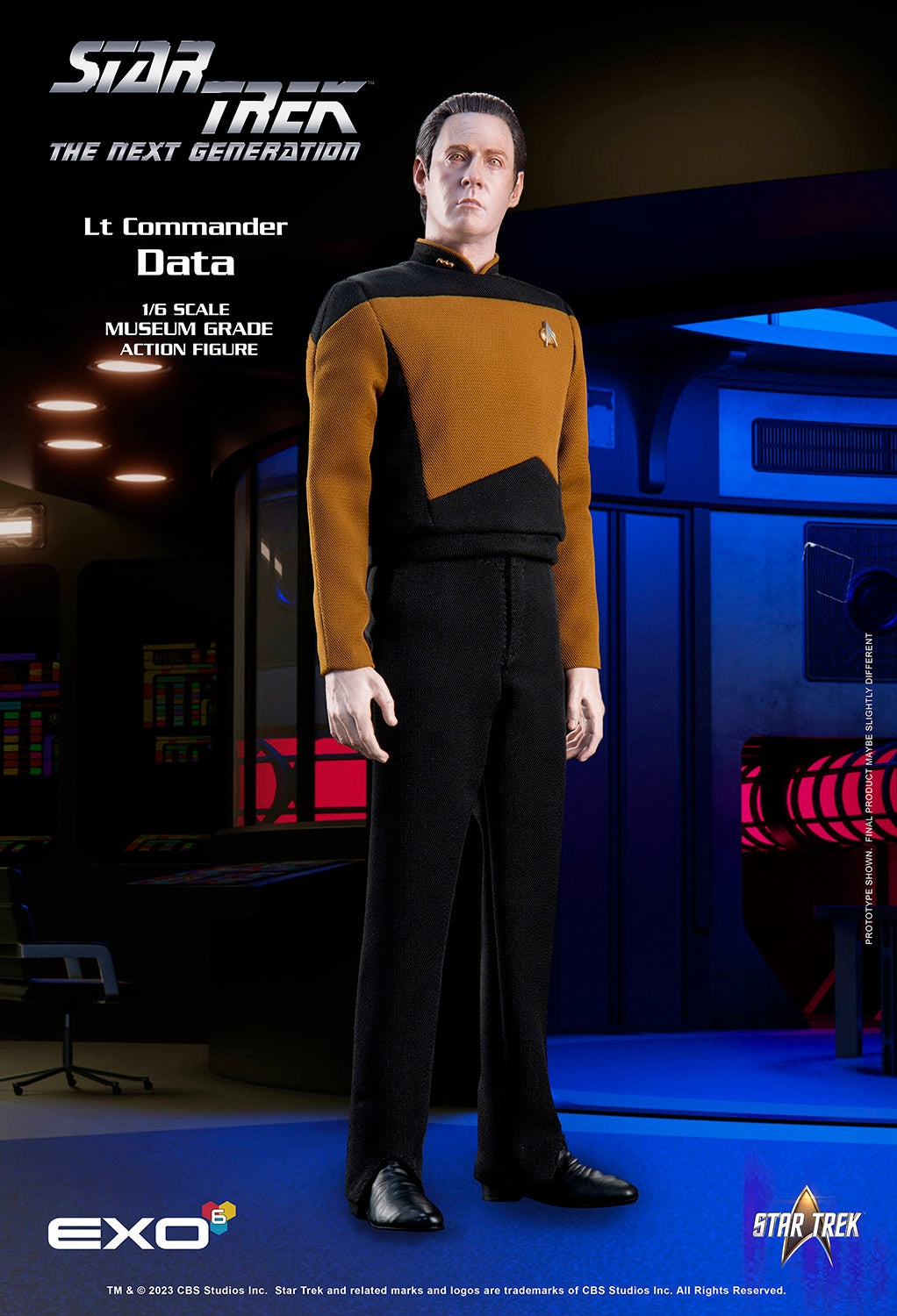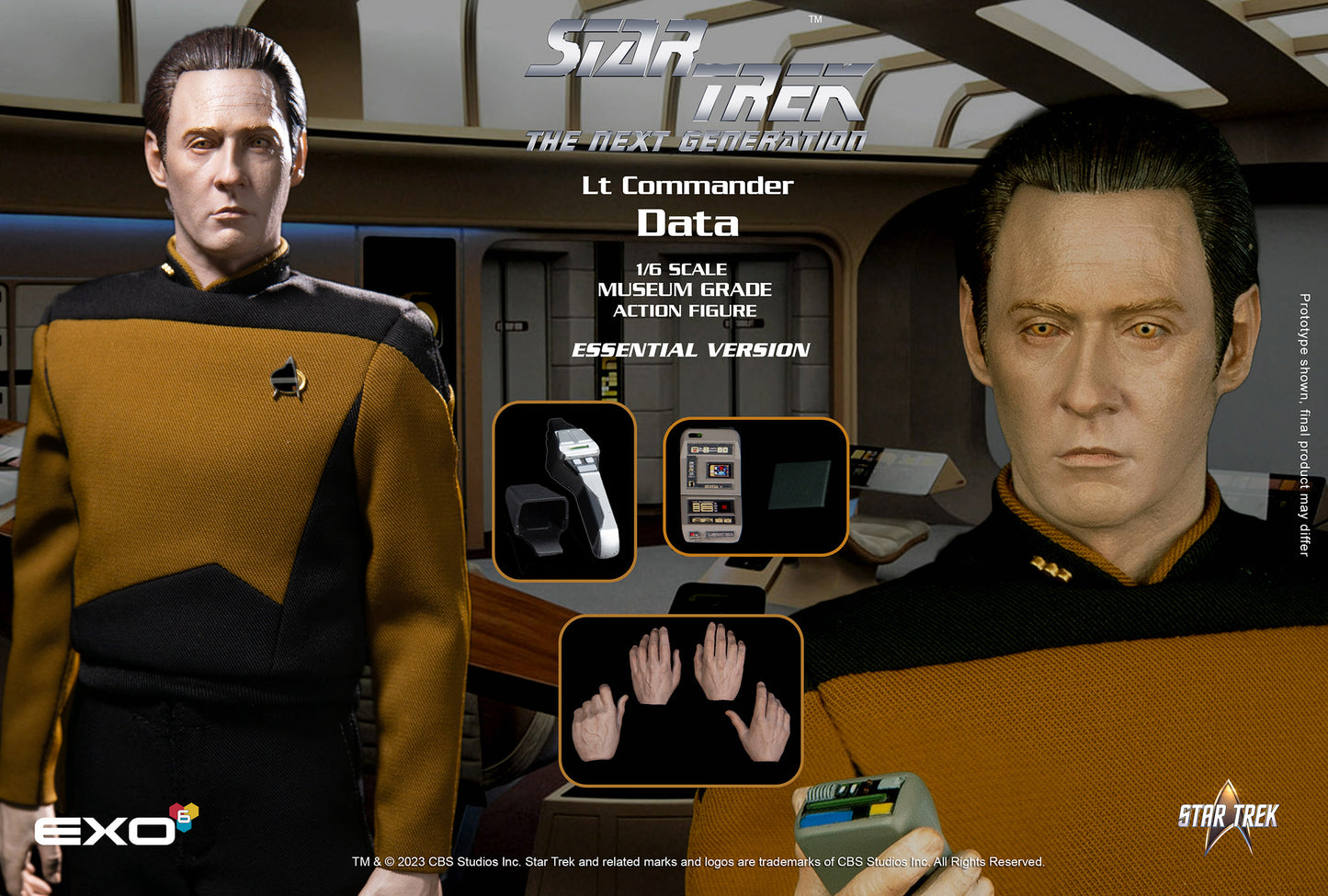 Description
Relive the hopefulness and wonder of Star Trek with the EXO-6 Lt. Commander Data (Essentials Version) 1/6 Scale Figure. This faithful recreation of the beloved character features intricate detailing to capture Brent Spiner's iconic performance, and is sure to bring a unique element to any collector's home. Discover the soul of Data for yourself and revel in the joy of discovery!
The Lt. Commander Data (Essentials Version) Sixth Scale Figure features:
Fully Articulated Body: More than 30 points of articulation allow the figure to be displayed in multiple dynamic poses, approximately 30 cm tall.
Realistic Portrait: Lovingly rendered by a top artist, this is an excellent likeness of Brent Spiner in his role as Data. Each head sculpt is specially hand-painted.
Starfleet Duty Uniform: Meticulously researched, this duty uniform matches the pattern, and color of the original costume recreated in 1:6 scale. Magnets are sewn into the uniform so the holsters for the tricorder and phaser can be attached. An authentically scaled communicator badge is permanently affixed to the tunic.
Boots: Soft plastic boots sculpted to match the cut and style of the original movie footwear.
Four (4) different interchangeable hands for holding his accessories:

Left and right relaxed hands
Left hand for the phaser
Right hand for the tricorder

Display Base: A hexagonal display base featuring the transporter pad will provide additional support for the figure. Two different inserts for the floor of the base can represent the transporter pad or the center of the transporter array.
Accessories Lt. Commander Data is outfitted with everything needed for a Star Fleet officer. He comes equipped with:

Type II hand phaser.  The phaser can be worn in a black holster that magnetically attaches to the jumpsuit.
TR-580 Tricorder VII: This standard tricorder can be opened or worn in a holster.