Regular price
$295.00 USD
Regular price
Sale price
$295.00 USD
Unit price
per
Sale
Sold out
A non-refundable deposit of $29.50 USD will be charged within one business day of placing your order.
SKU:
911411
Availability:
Shipping in March 2024.
Share
View full details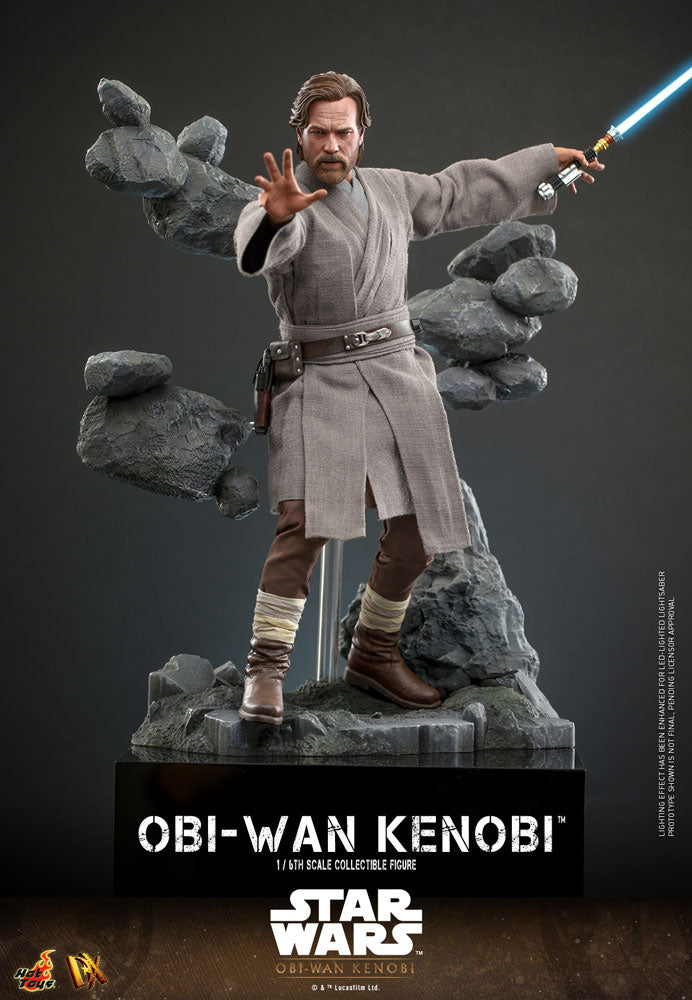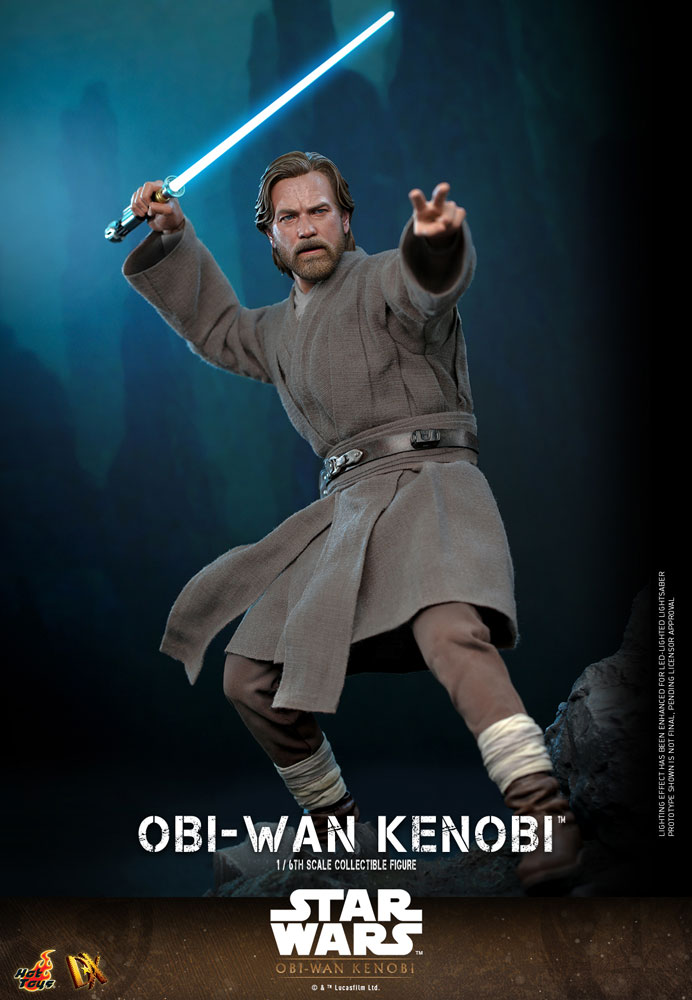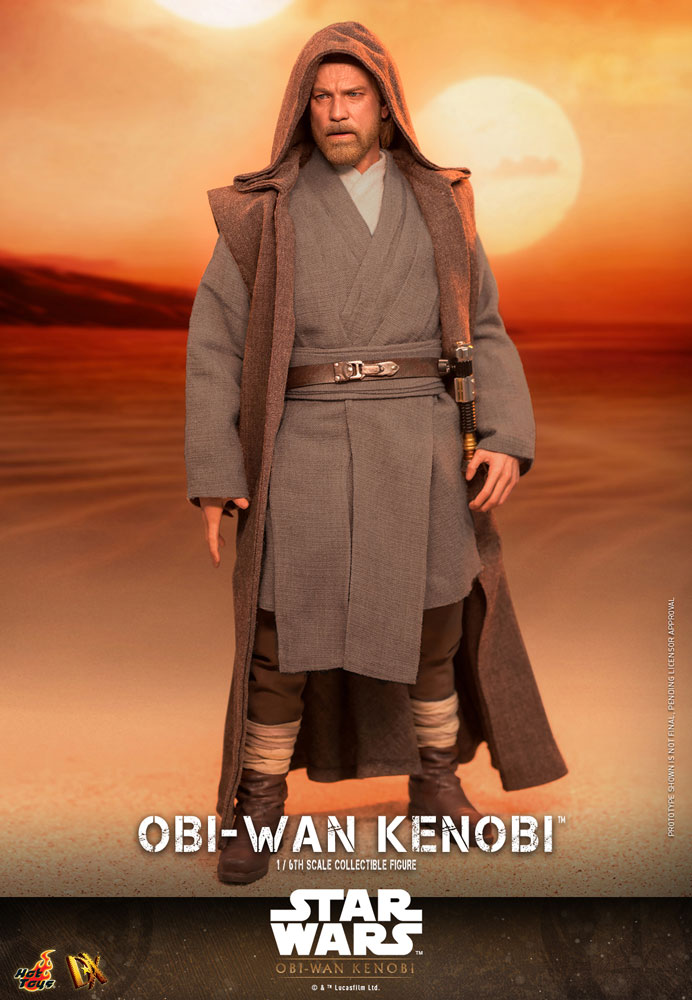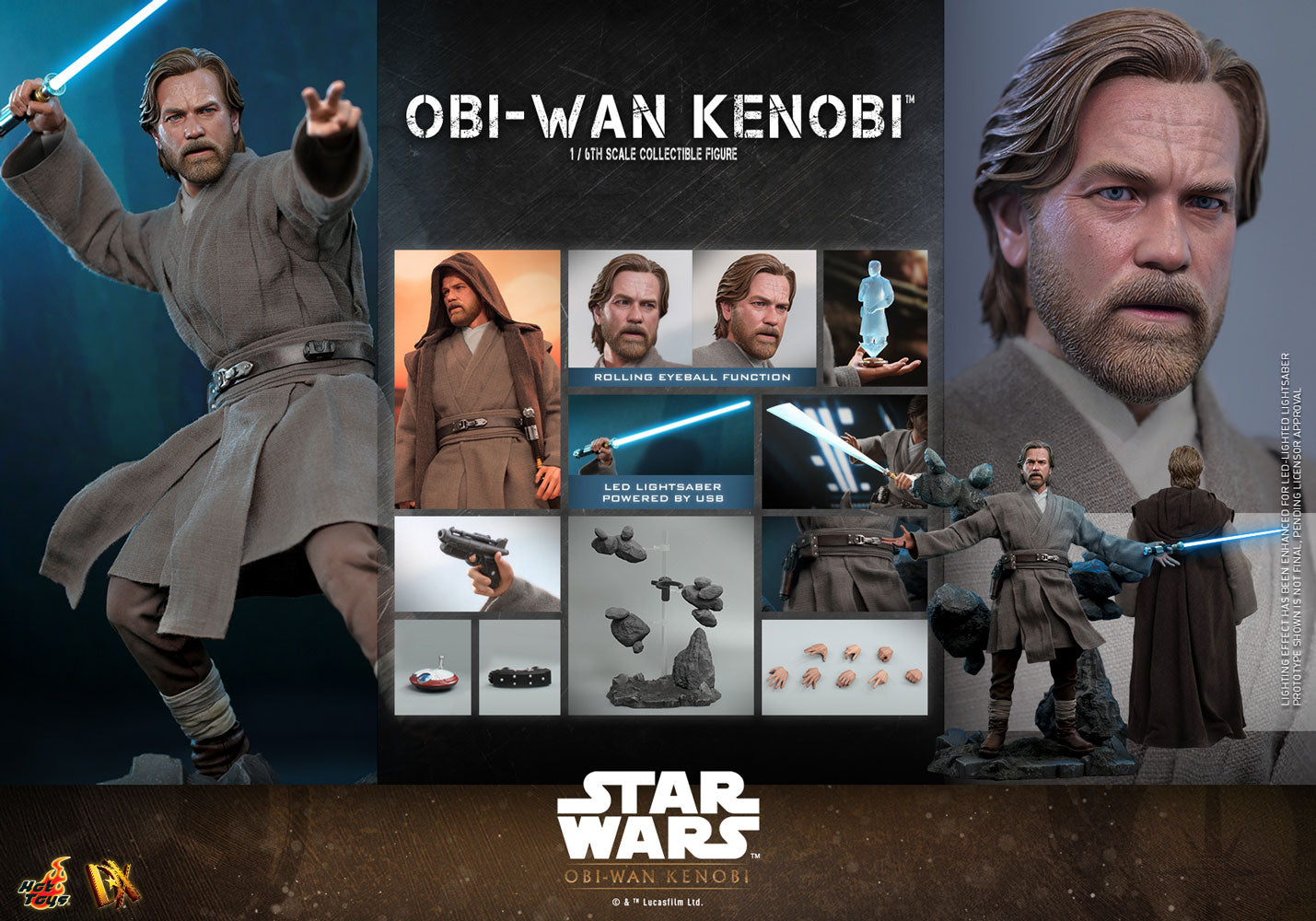 Description
During the reign of the Galactic Empire, former Jedi™ Master, Obi-Wan Kenobi, embarked on a crucial mission. The once legendary Jedi must confront Darth Vader™ and face the wrath of the Empire…

After witnessing the climactic finale of the Obi-Wan Kenobi live-action series, Alter Ego Comics and Hot Toys are thrilled to officially introduce the new Obi-Wan Kenobi Sixth Scale Collectible Figure from the DX series!  
The collectible figure is meticulously crafted with a newly developed head sculpt with rolling eyeball function allowing postionable eyelline, finely tailored Jedi outfit, LED light-up lightsaber, an interchangeable lightsaber blade emulating the weapon in motion, a blaster pistol, a LO-LA59 droid, binoculars, holoprojector, a Bail Organa hologram miniature, and a rocky diorama base on which to recreate Obi-Wan's showdown with Darth Vader!
The Obi-Wan Kenobi Sixth Scale Figure features:
Authentic and detailed likeness of Ewan McGregor as Obi-Wan Kenobi in Star Wars: Obi-Wan Kenobi series

Newly developed head sculpt equipped with separate eyeball rolling feature

Highly-accurate facial expression with detailed wrinkles, beard, and skin texture

Body with over 30 points of articulations

Approximately 12 inches tall

Eight (8) pieces of interchangeable hands including:Each head sculpt is specially hand-painted

One (1) pair of relax hands

One (1) pair of force using hands

One (1) pair of hands for holding lightsaber

Two (2) pieces of gesture left hands
Costume:
One (1) dark brown-colored Jedi robe

One (1) brown-colored tunic

One (1) beige-colored under-tunic

One (1) brown-colored belt with pistol holster

One (1) pair of brown-colored pants

One (1) pair of brown-colored boots
Weapons: 
One (1) LED-lighted blue lightsaber (USB power operated)

One (1) blue lightsaber blade in motion (attachable to the hilt)

One (1) lightsaber hilt

One (1) pistol
Accessories:
One (1) LO-LA59 droid

One (1) binoculars

One (1) hologram figure of Bail Organa

One (1) holoprojector

Specially designed rocky diorama figure stand with floating stones
*Light up function operated using USB power
*USB connecting cable is not included for collectible, USB-C cable is required