Regular price
$200.00 USD
Regular price
Sale price
$200.00 USD
Unit price
per
Sale
Sold out
A non-refundable deposit of $20.00 USD will be charged within one business day of placing your order.
SKU:
912586
Availability:
January-February 2024.
Share
View full details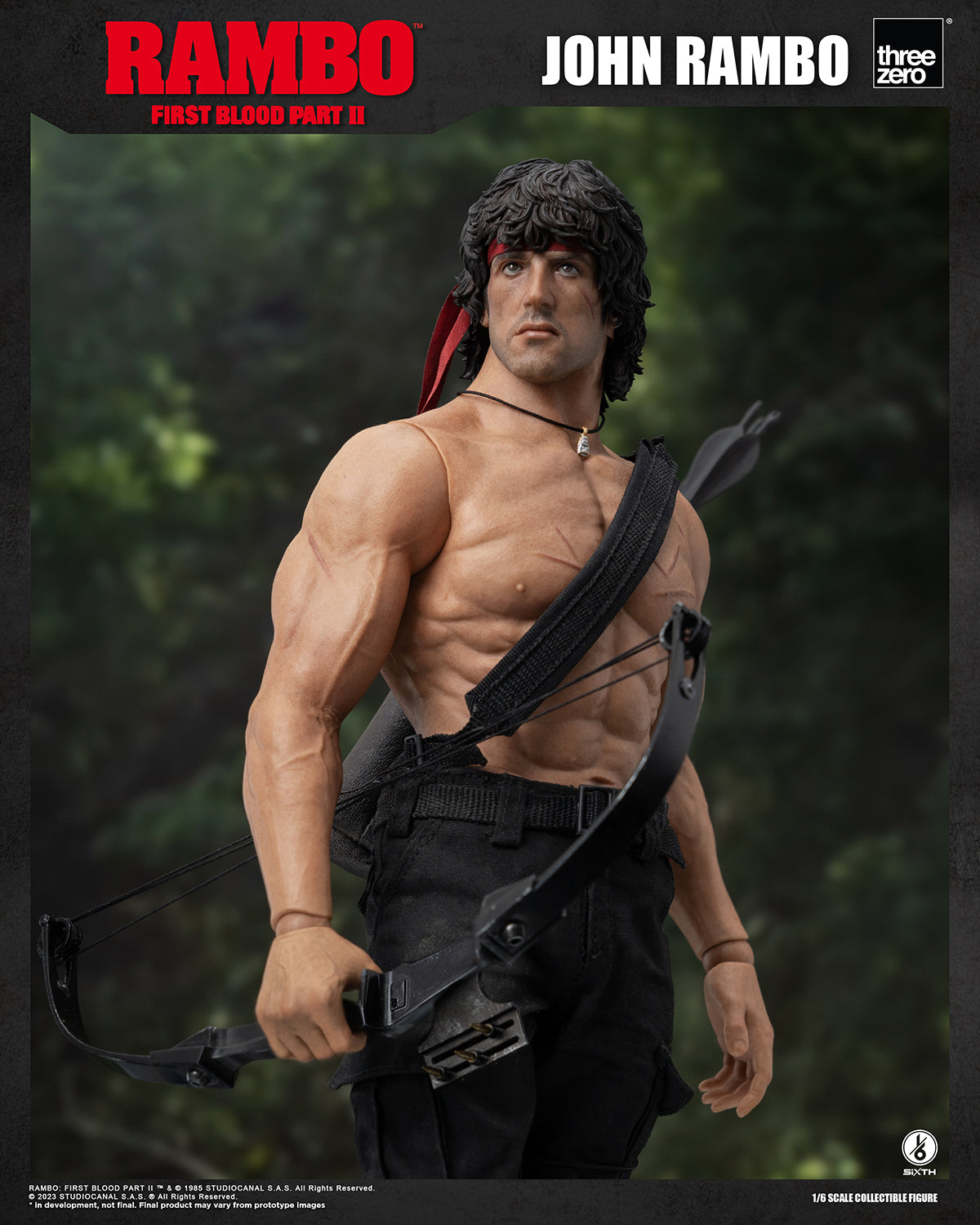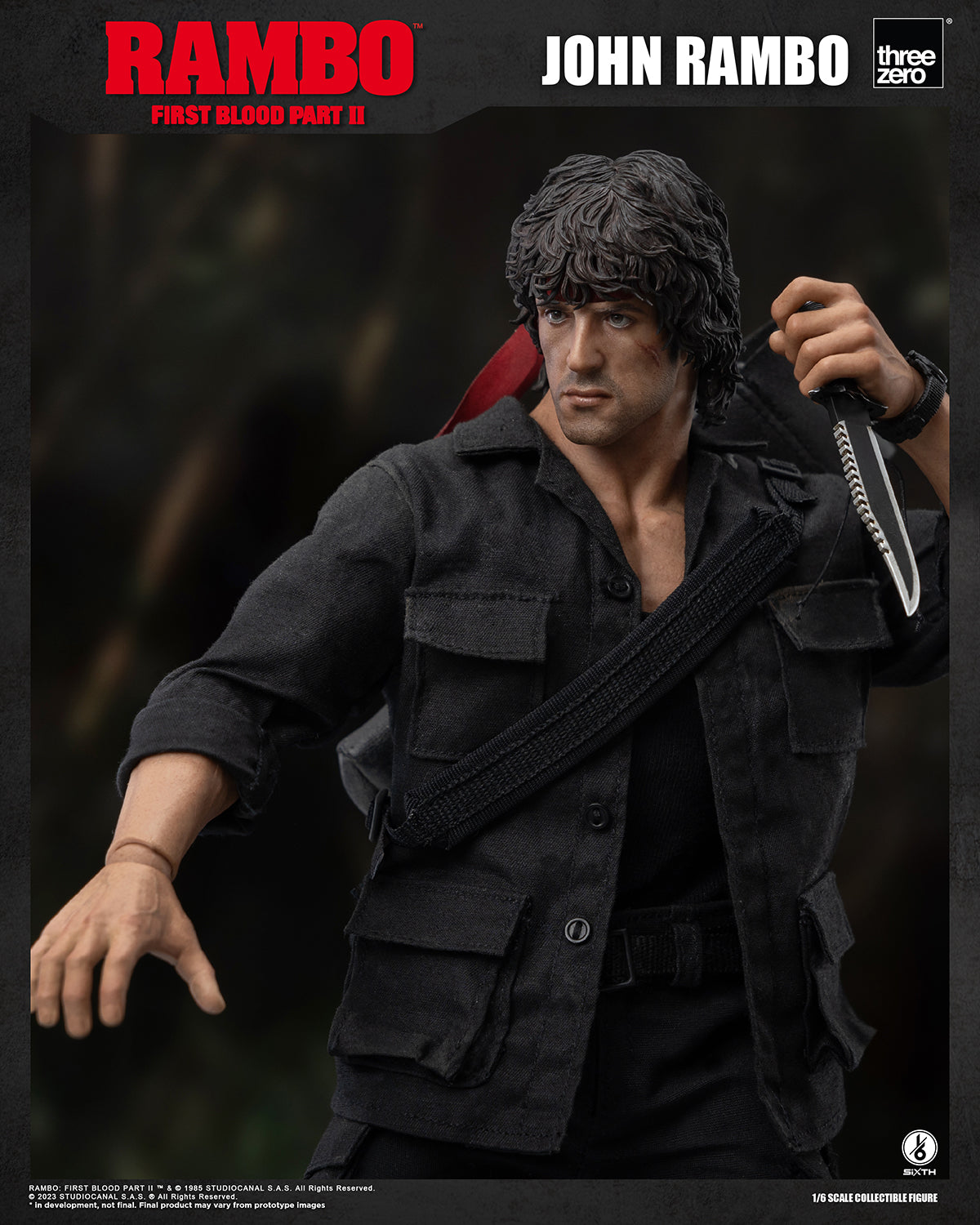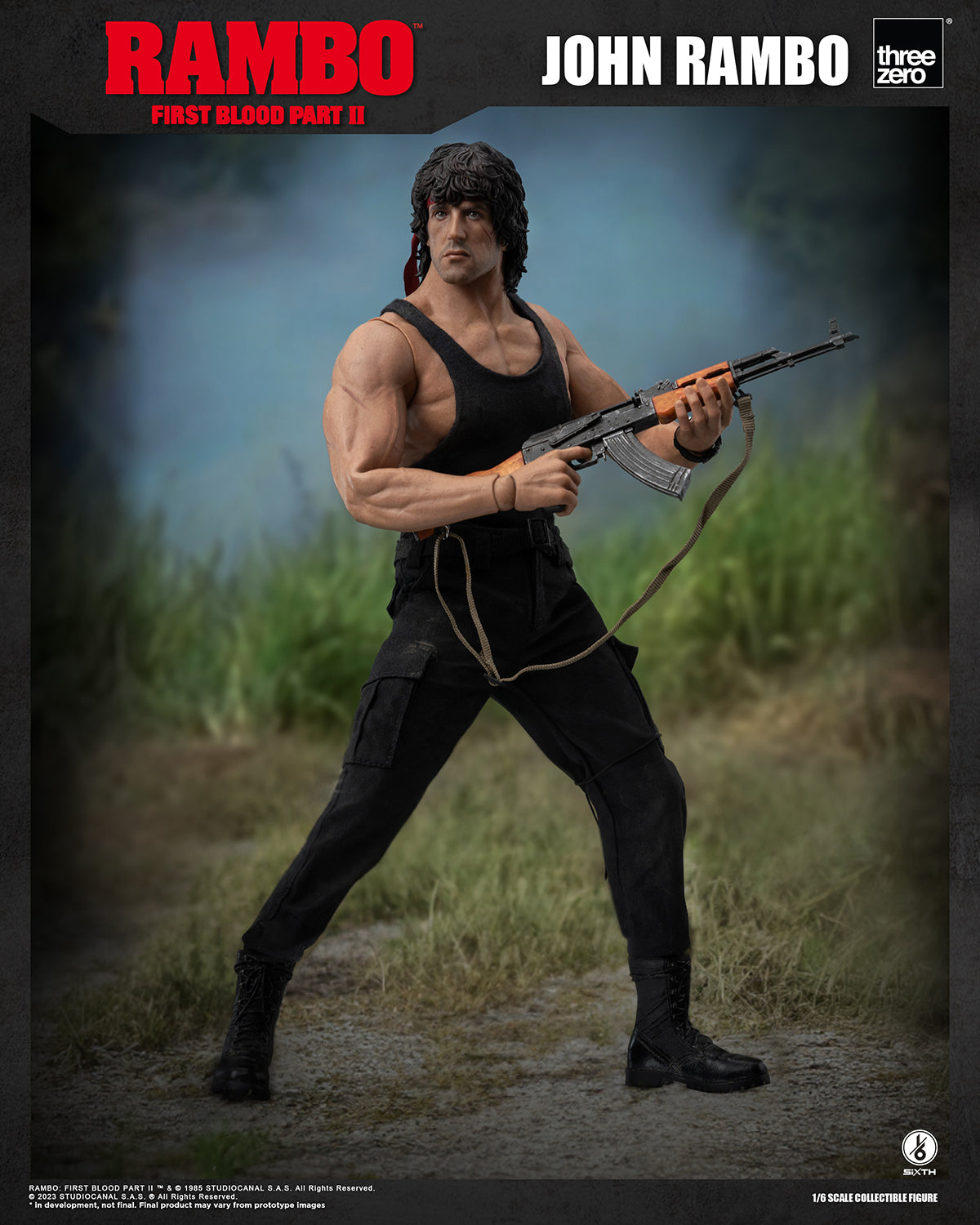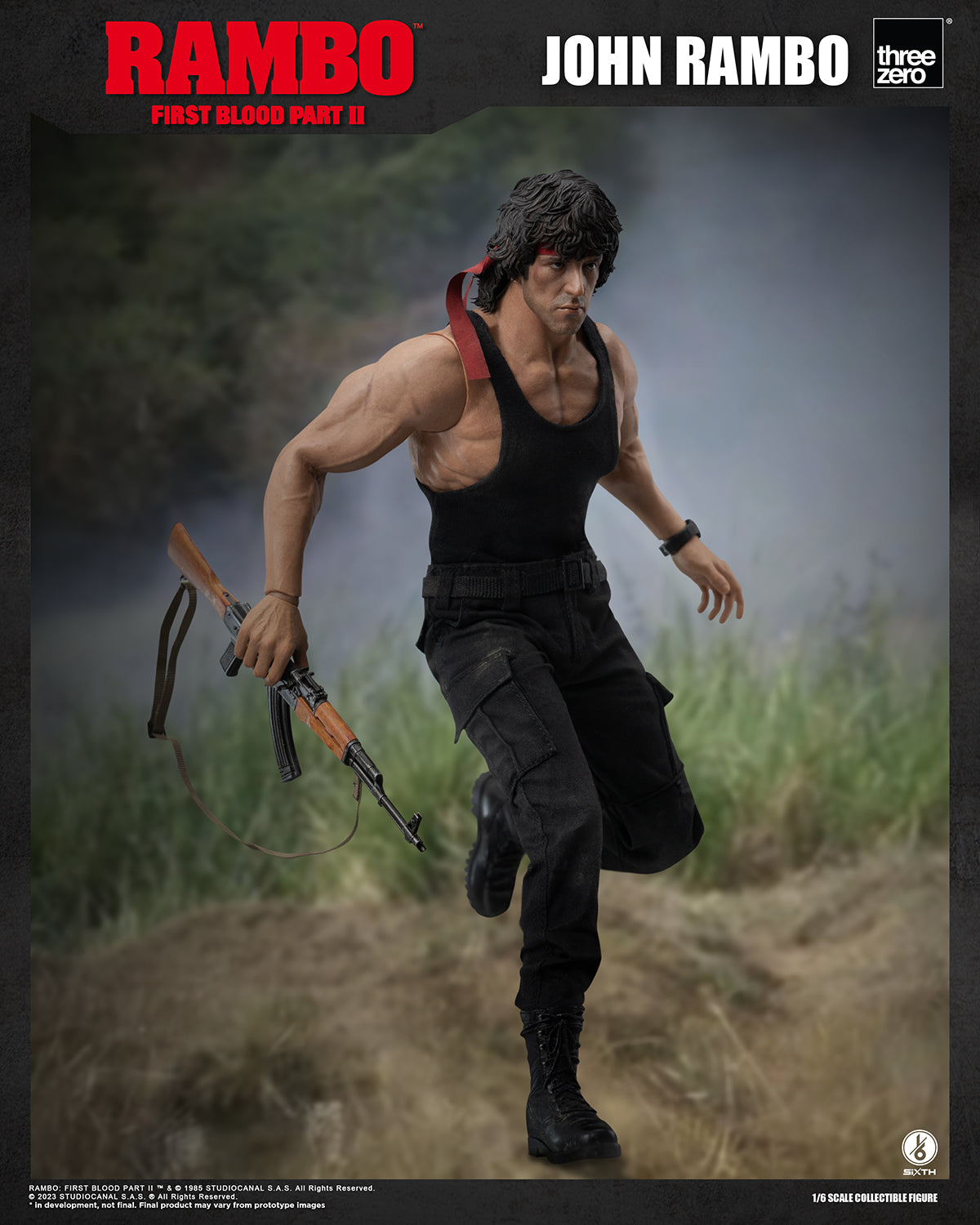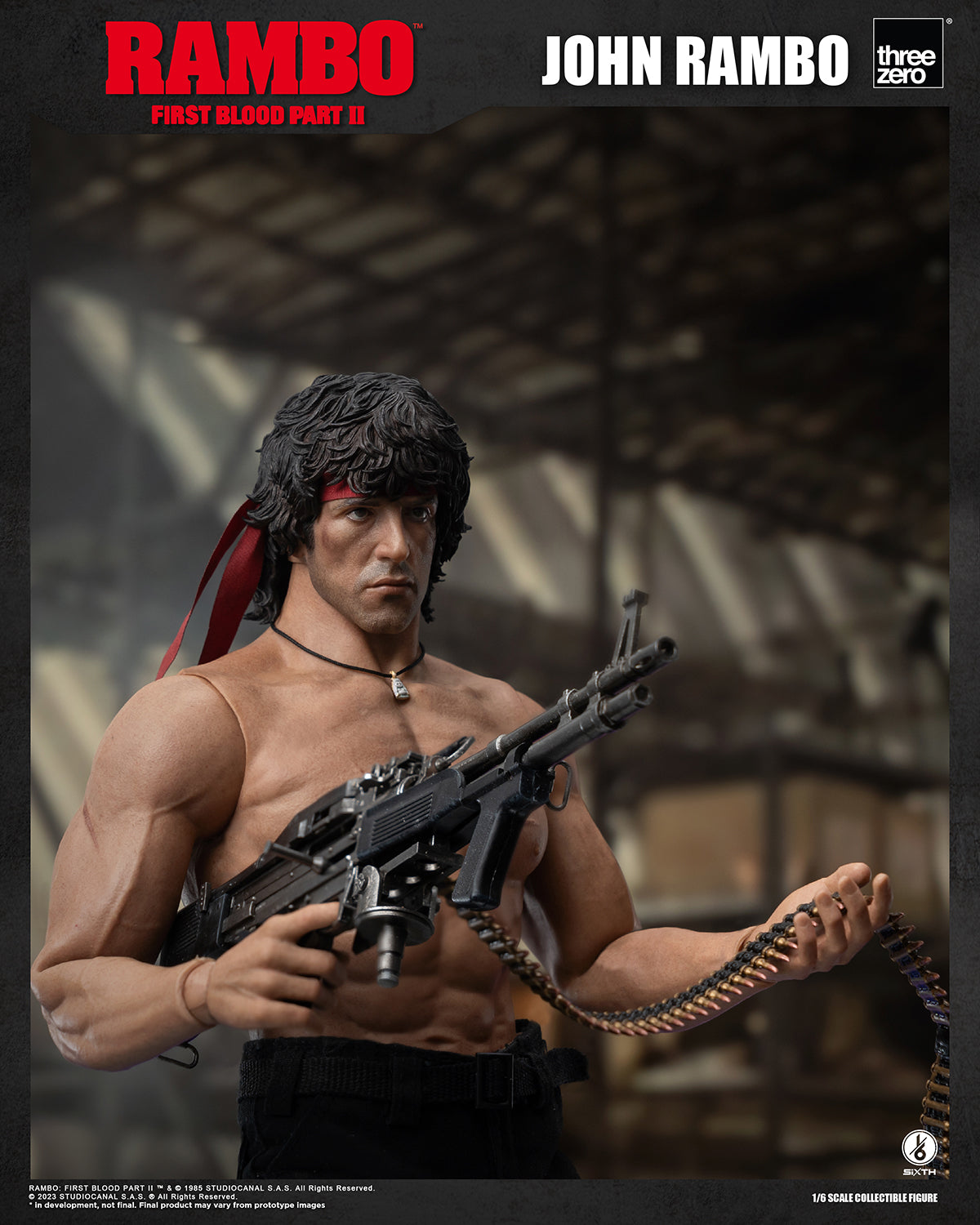 Description
The 
John Rambo Sixth Scale Collectible Figure
stands approximately 11.82" (~30cm) tall. The lifelike head sculpt comes wrapped with the iconic red headband, and the figure features a sturdy body with multiple points of articulation and a distinct muscular physique. The clothing of the figure faithfully replicates the black-themed attire from the film, including a shirt, tank top, and cargo pants—all made with real fabric. The costume comes together with weathered military boots and tactical belt, which conceals hidden pockets for throwing knives. The attention to detail in capturing the essence of the movie character is truly commendable, paying homage to every intricate detail from the original film.
A total of 19 weapons and movie prop accessories are included for 1/6 John Rambo, each meticulously painted with detailed weathering effects; some accompanied by additional fabric and rope accessories, achieving an astonishing level of realism. The weapons include the iconic compound bow with five arrows, accompanied by a black quiver. The combat knife, featuring a delicate lanyard and a sheath with a sharpening stone, is complemented by two throwing knives and a boot knife that can be cleverly stored in the belt of the figure. The firearms are equally impressive, featuring the M60E3 heavy machine gun with ammo belt, an AKM assault rifle, and an M72 rocket launcher with its ammunition accessories. In terms of movie props, there is a military wristwatch and a significant Buddha amulet that holds great meaning for John Rambo.
The figure also comes with a total of seven sets of interchangeable hands, including two pairs of basic hands (relaxed hands and fists), two pairs of hands for holding the firearms, two left hands for holding the combat knife and arrows respectively, and one right hand for holding the compound bow. The diverse range of hands and accessories allows fans to recreate various iconic poses of John Rambo from the movie, making the figure highly playable and valuable for collectors.
The John Rambo Sixth Scale Figure features:
Realistic life-like head sculpt with red headband
High articulation with fabric clothes
Accessories
One (1) Buddha Amulet
One (1) Wristwatch
Seven (7) sets of interchangeable hands

One (1) pair of fists
One (1) pair of relaxed hand
One (1) pair of hands for holding machine gun
One (1) pair of hands for holding AKM Assault Rifle
One (1) left hand for Holding Knife
One (1) right hand for holding Bow
One (1) pc of left hand for holding arrow
Costume
One (1) pc of Black Shirt
One (1) pc of Black Tank Top
One (1) pc of Belt with push dagger pouch
One (1) pc of Black Cargo Pants
One (1) pair of Boots
Weapons
One (1) Quiver
One (1) Bow
Five (5) Arrows
One (1) Combat Knife
One (1) Sheath with sharping stone
Two (2) Push daggers
One (1) Boot dagger
One (1) AKM Assault Rifle
One (1) M60E3 Machine Gun
One (1) M60E3 Ammunition Belt
One (1) M72 LAW and Rocket