Regular price
$285.00 USD
Regular price
Sale price
$285.00 USD
Unit price
per
Sale
Sold out
A non-refundable deposit of $28.50 USD will be charged within one business day of placing your order.
SKU:
100477
Availability:
August-November 2024. Almost gone!
Share
View full details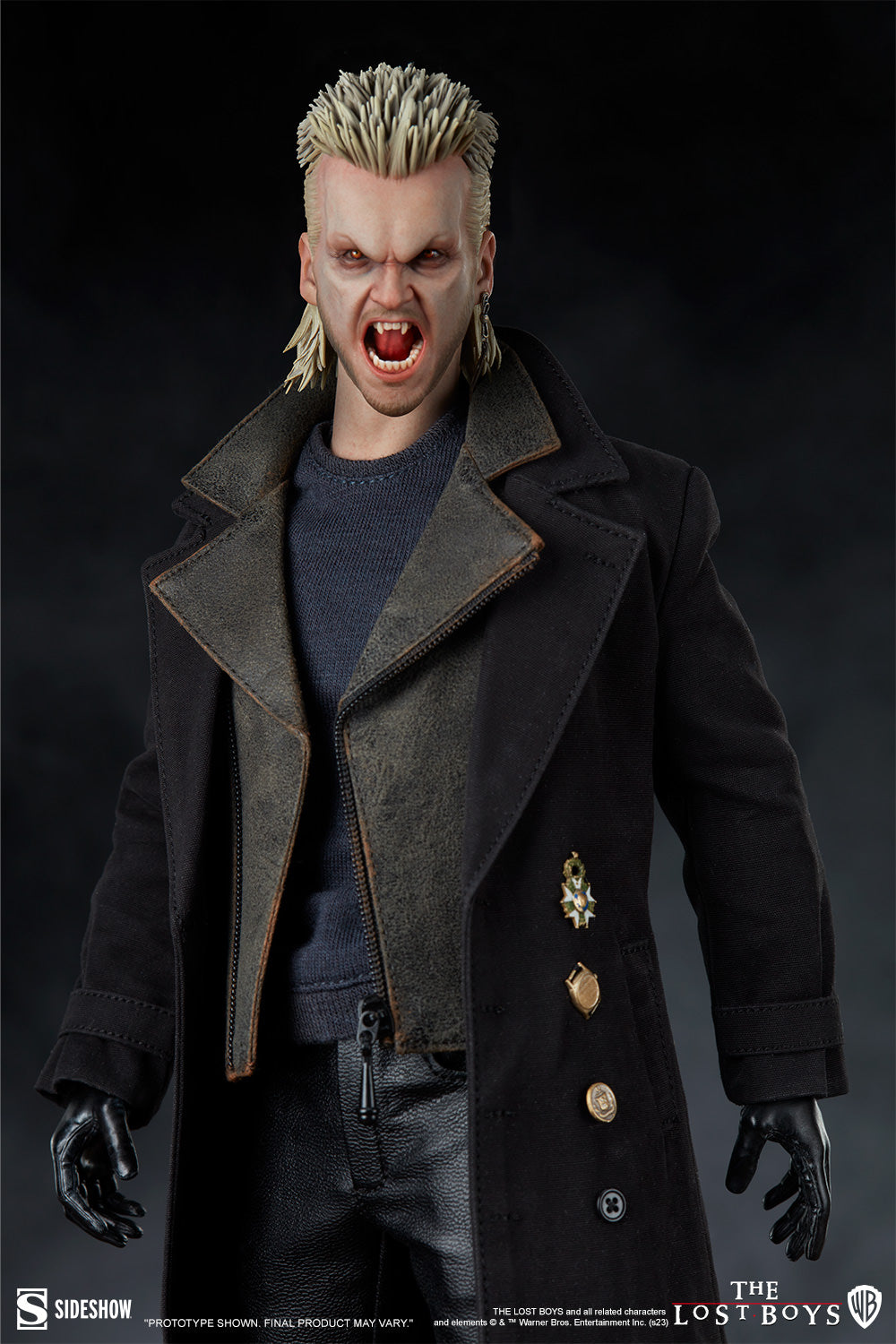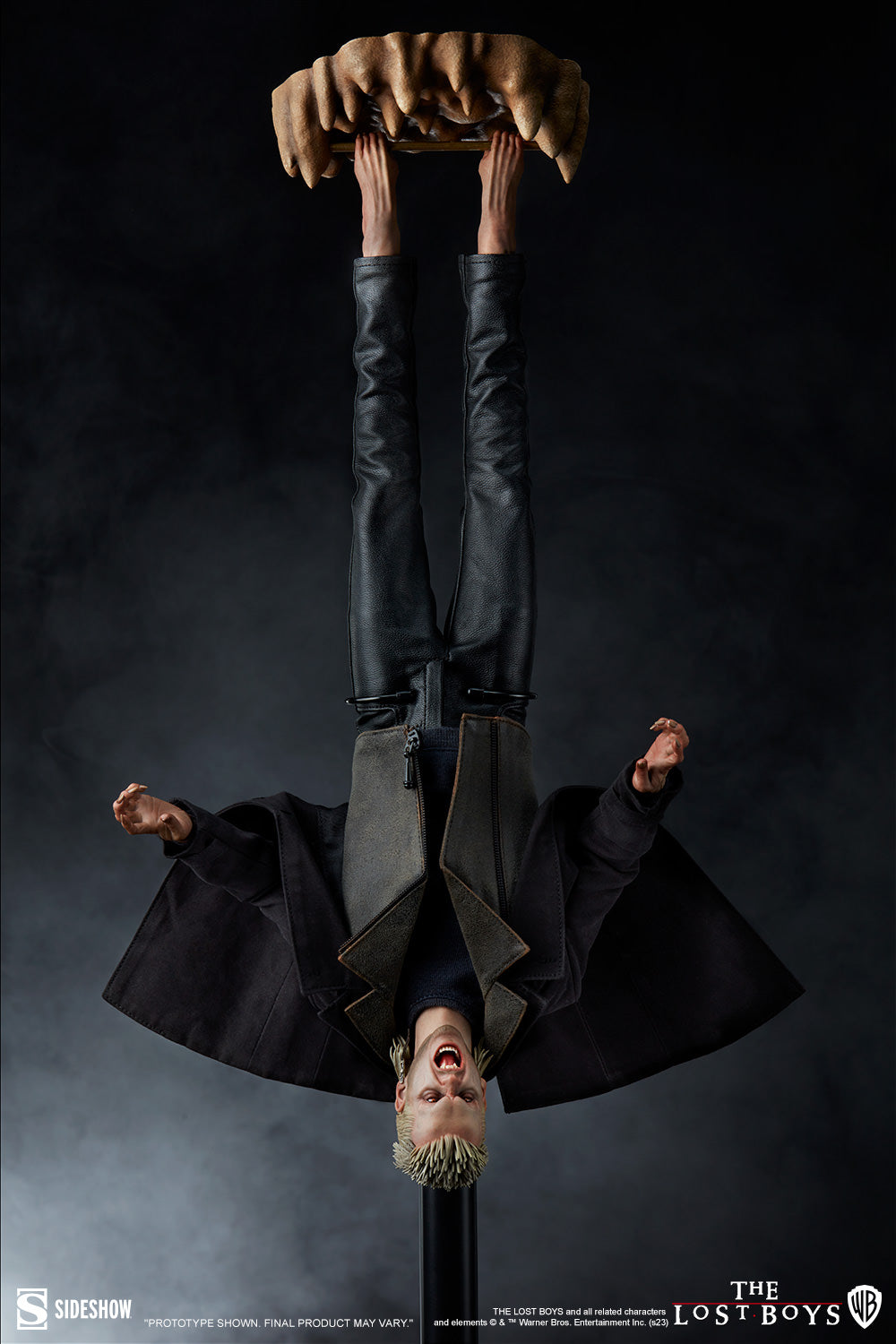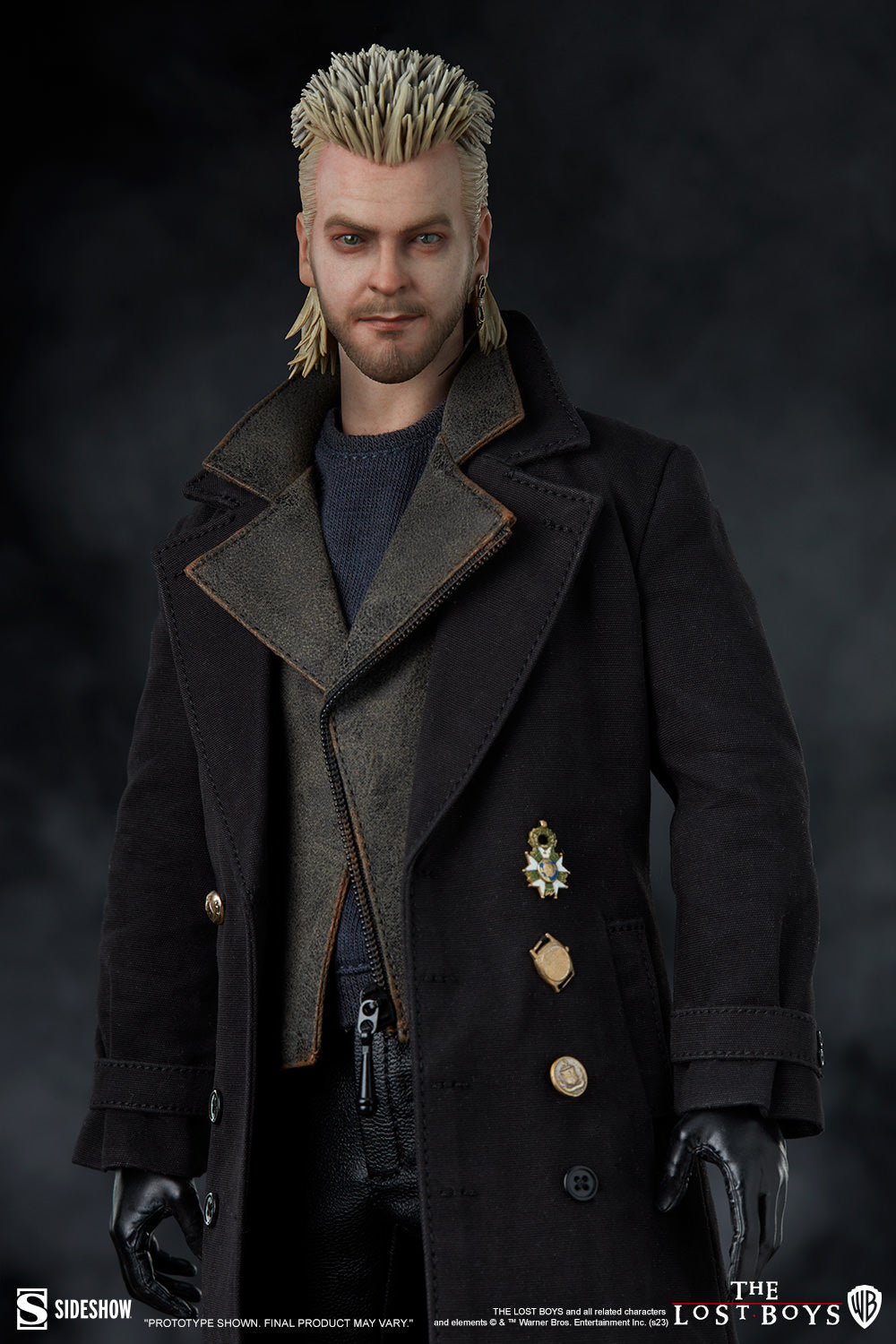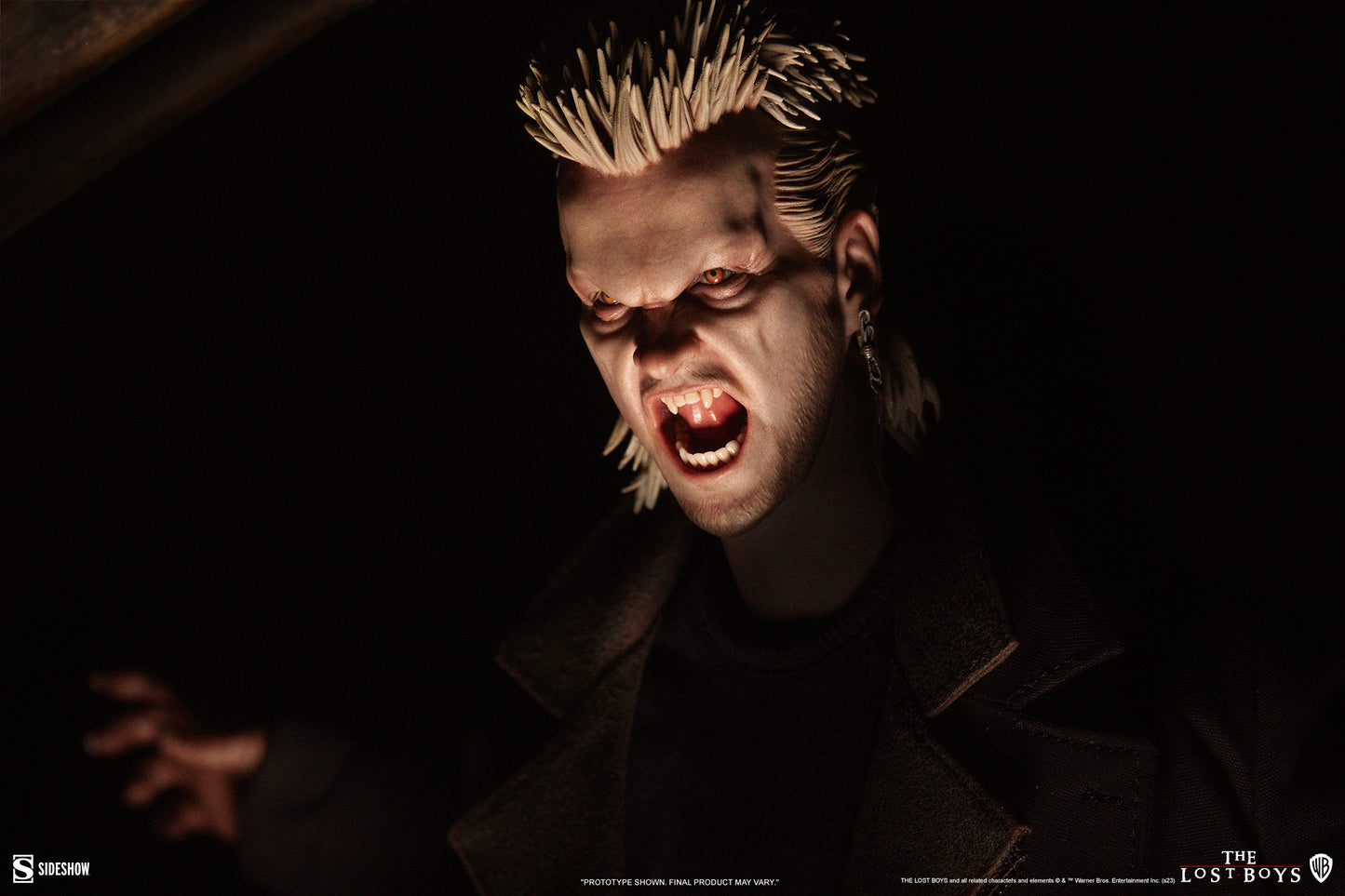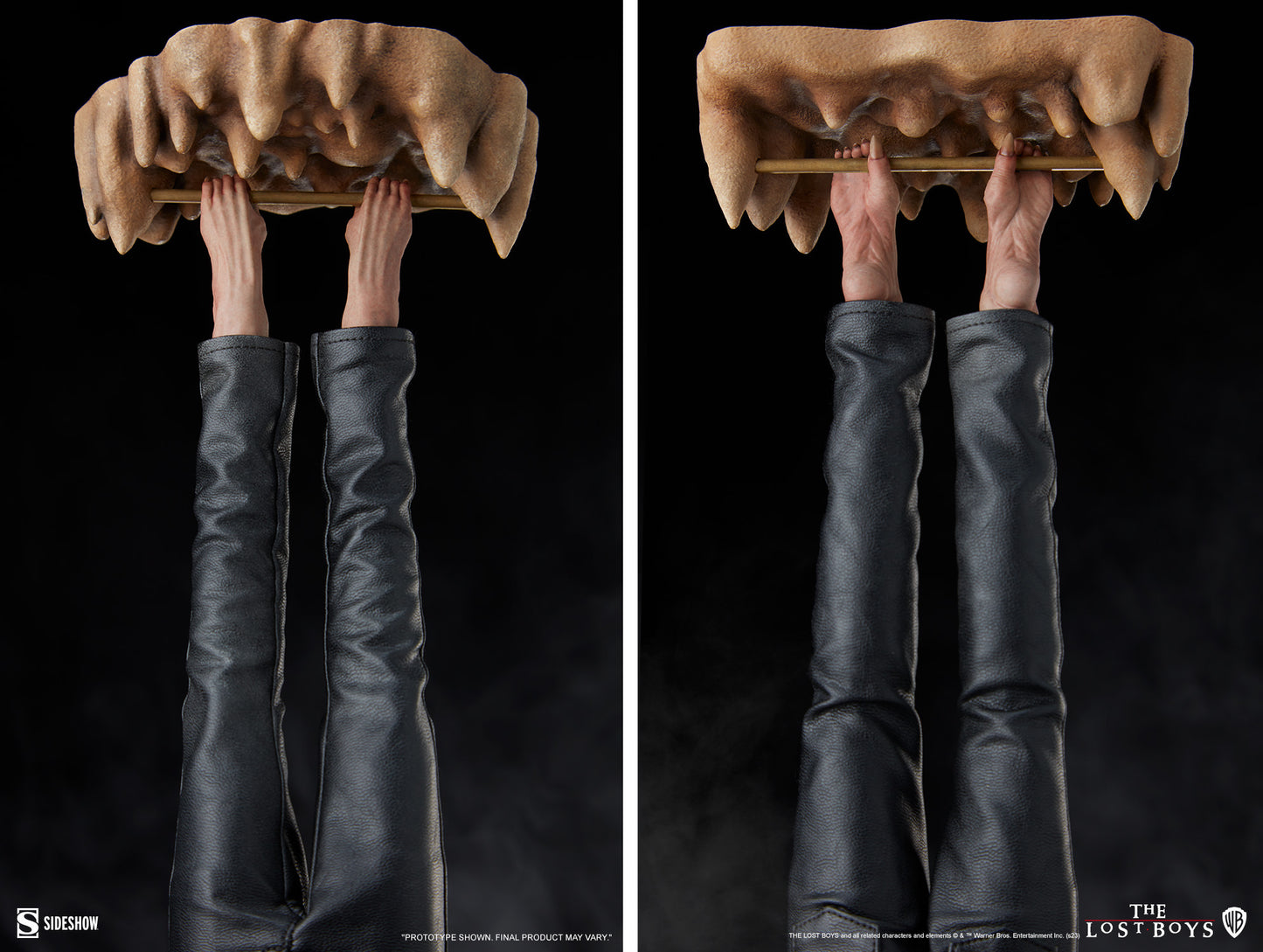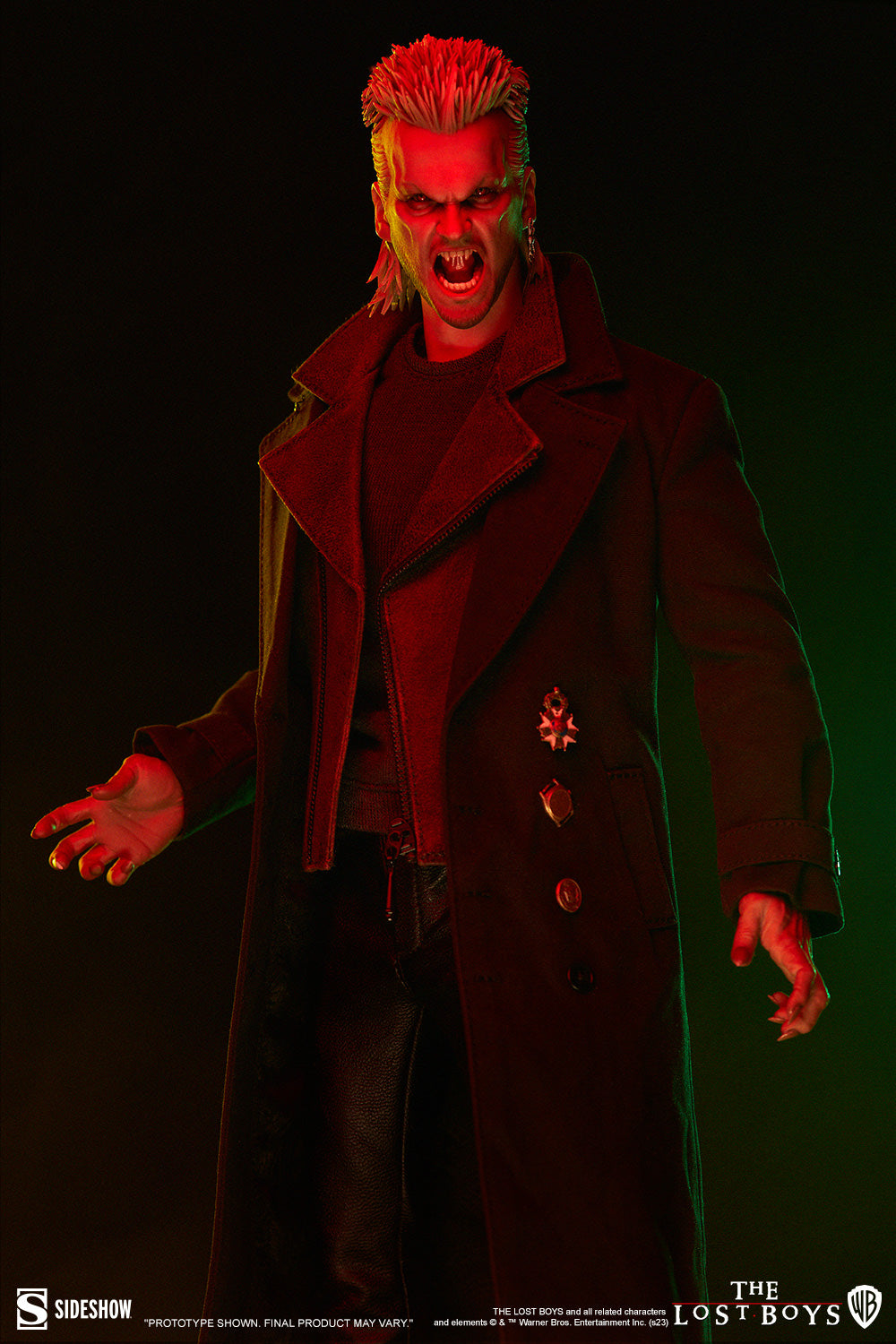 Description
Initiation's over — time to join the club. Sideshow presents the David Sixth Scale Figure from the cult classic vampire film The Lost Boys (1987). This fully costumed and articulated horror collectible figure is a must-have tribute to the iconic Santa Carla native.
The David Sixth Scale Figure is a mixed media collectible featuring a faithful likeness of actor Kiefer Sutherland and a custom-tailored, movie-accurate fabric costume. His outfit is layered with an undershirt, a faux-leather jacket, an overcoat with decorative medals and buttons, and faux-leather pants. David comes with both a neutral portrait and a fanged vampire portrait, each detailed with his feathered earring and his sculpted hair styled in a textured blonde mullet.
The David Sixth Scale Figure also comes with a cave's worth of unique accessories that can be used for recreating some of the most quotable moments from the movie. They're only noodles, Michael — three unique boxes of takeout filled with rice, maggots, and worms, plus an ornate wine bottle, are perfect for a party night in a coastal vampire lair. The figure includes a total of 10 swap-out hands in various gestures including fists, relaxed palms, ungloved claws, object-holding hands, and even a right hand with non-removable chopsticks.
The David Sixth Scale Figure includes:
Two (2) headsculpts: 

Neurtral portrait
Vampire portrait

Tailored Costume, including:

Coat
Vest
Shirt
Pants
Shoes

 Ten (10) swap-out hands:

Fists
Relaxed palms
Ungloved claws
Object-holding hands
Right hand with non-removable chopsticks

Three (3) swap-out feet

Boots
Clawed bare feet
Hanging bare feet

Figure stand
Cave ceiling accessory
Three (3) takeout boxes
Ornate wine bottle